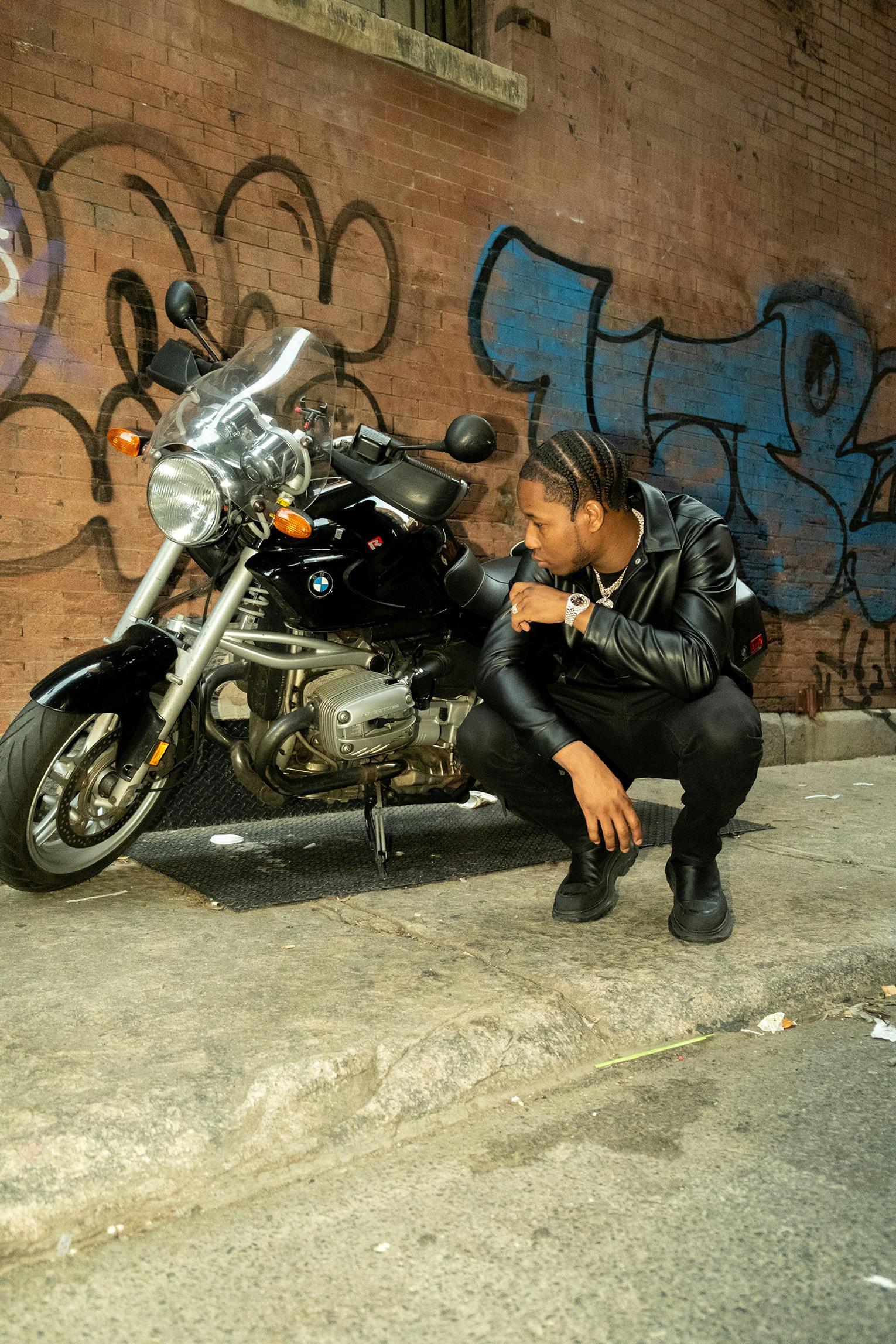 Interview: ‣ ATL Jacob
Half Moon interviews two-time Grammy Nominee producer ATL Jacob
ATL Jacob shot by Bobby Banks
ATL Jacob stops by our NYC HQ for a chat with Pink Publicist (Ketia)

I had the pleasure of interviewing ATL Jacob on a sunny Wednesday afternoon. ATL Jacob is a two-time Grammy nominee and one of Billboard's Hot 100 producers, who is quickly gaining notoriety at the young age of 24 for an All Hip Hop piece. The fast-rising multi-hyphenate talent is one of Atlanta's and Hip Hop's most sought after producers today. During the conversation, we shared many laughs as he went through some of his life experiences including meeting Future and the best advice given to him by Kanye. ATL Jacob is an artist, father, comedian and so much more. (All Photos by Bobby Banks)
How you feeling?
Pink Publicist
What's happening TT, I just made that up
ATL Jacob
I like that, Is this your first time in New York?
How many times you been here?
How many times you been here "a lot" *alluding to 21 Savage's song entitled "A Lot" featuring J. Cole*
How are you enjoying the vibe, you like the people?
I almost just whooped a N**ga's ass, but they are cool.
Tell us about that so you called an Uber to get here and?
I just kept it cool because I thought maybe he didn't see me. So I knocked on the window, and he got mad and cancelled the ride. And said since I knocked on his window, I have to pay his insurance. So I said cool cancel it, said a couple words to him and he tried to get out the car and fight. So, I just walked away.
They are a little shiesty here.
No, it's okay. I'm glad you made it here safe and you didn't let that kill your vibe and you came to interview with Half Moon anyway.
The ni**ga who ran me over, you a B*itch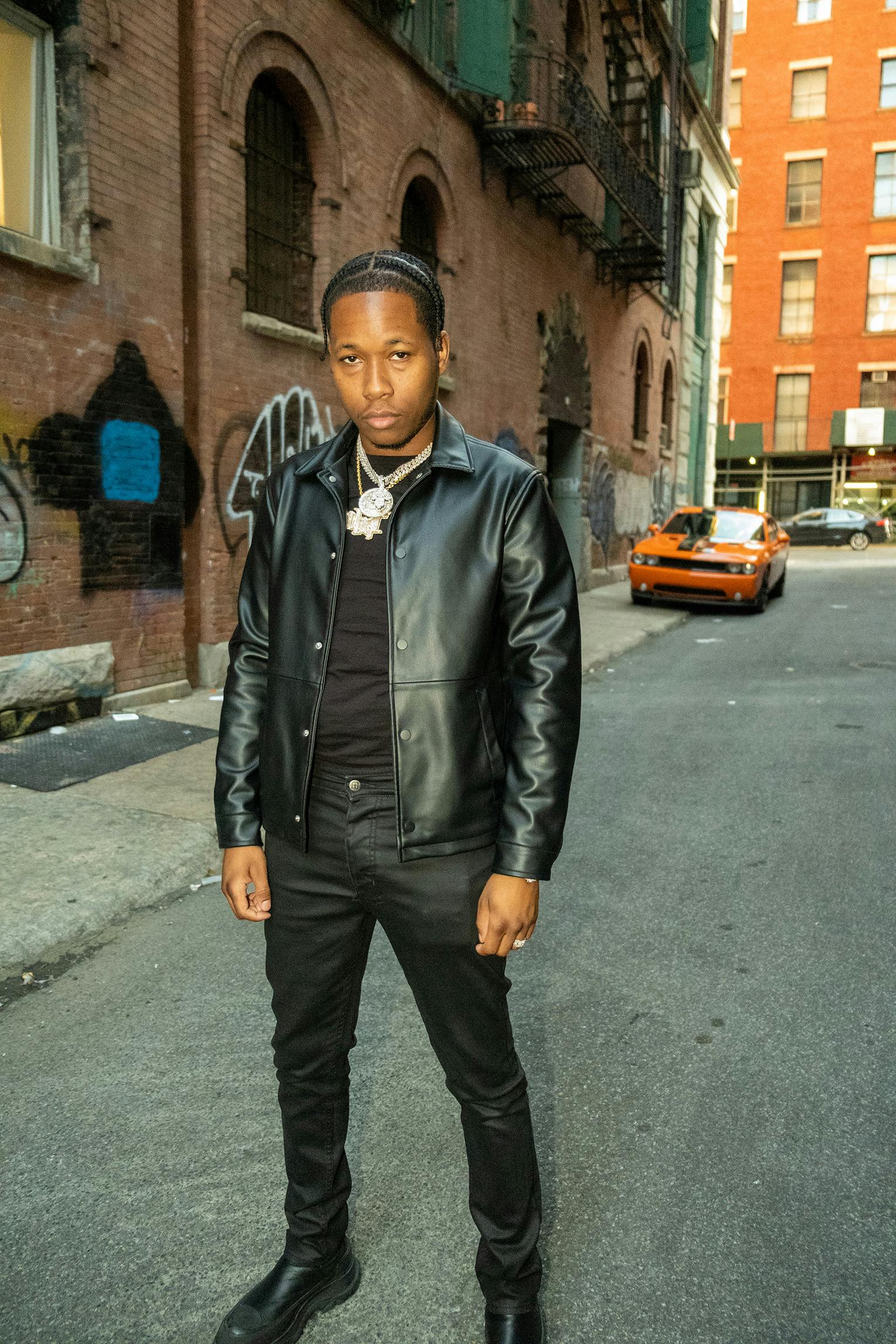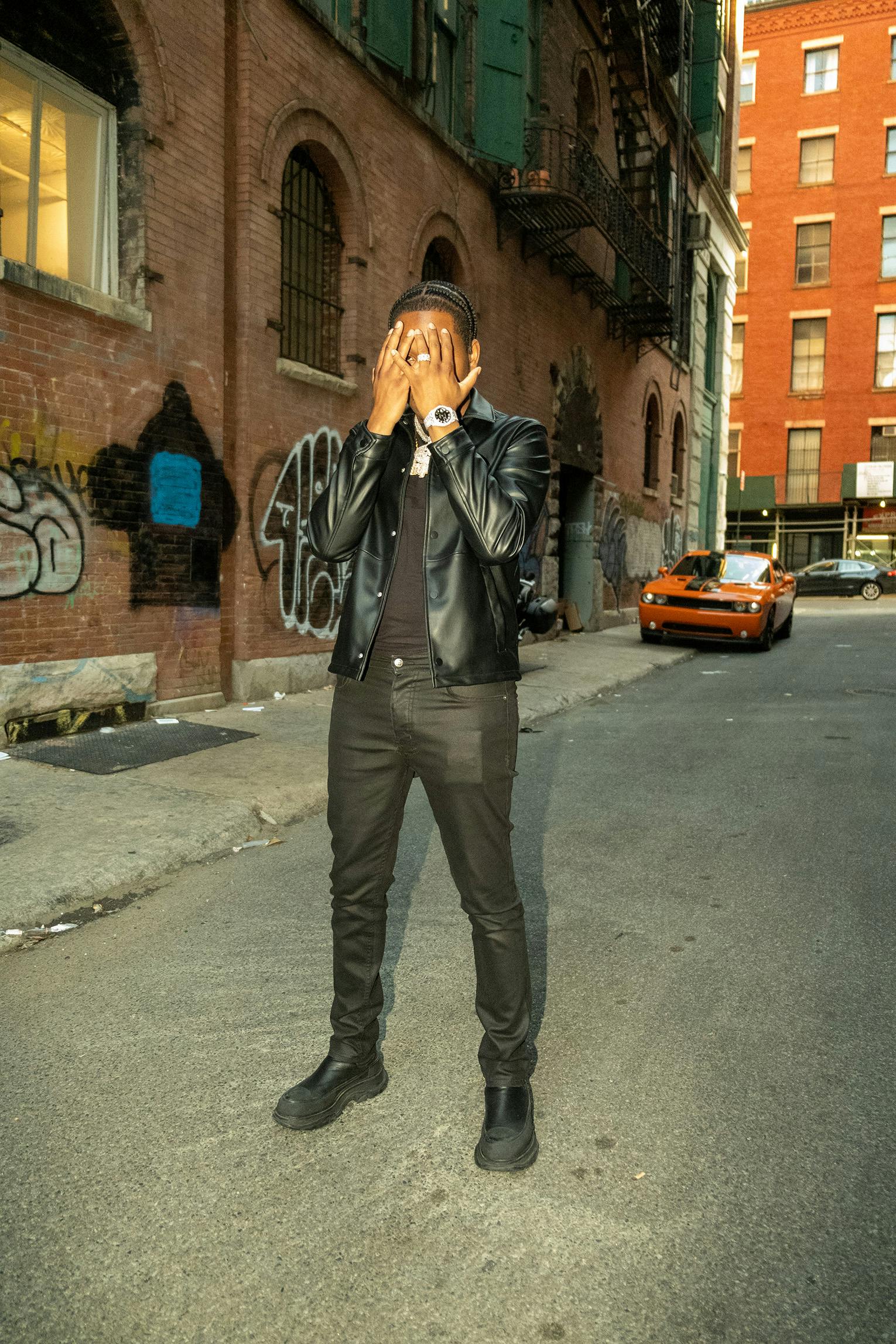 So tell me a little bit about how it was growing up in Atlanta?
Ou, no one ever asked me that, growing up it was a vibe, you see a lot of fights, a lot of shootings, seen a couple a n*ggas die, it influences who you are today. It influenced me not to do that, it influenced me to be better. So, I started rapping, I saw a lot of people older than me rapping, I started making beats because I wanted to start rapping on my own beats.
That's cool, when you say you started rapping, how did that look like in Atlanta, I know in New York it was more like rapping in the streets, hosting competitions, how was that different for you?
Like just being your bros, free-styling all the time. I wasn't making songs but I was just poetic.
What age did you start rapping?
I started in elementary. But really going crazy was more like high school.
Who musically influenced you, who was your favorite rapper growing up?
Future, Gucci Mane and Young Scooter. I was listening to albums like Street Lottery, Dirty Sprite, Trapaholics, all of that; that's what I grew up listening to.
Would you say you never listened to any old school music and it was always just what was popular for you growing up?
Definitely, it was all the music that was coming up in the South, growing up, I wasn't really listening to music for real, I wasn't analyzing lyrics so I was like that's boring, I used to always think like that. But now that I am older, I'll go back and listen, I'll be like damn this ni**a is spitting. Damn, but now it's like Guwop would say something about 5 girls cooking on the stove and it's like yeahhh, we jammin. When I met him, I told him that's all I listen to.
I met him in person. But, we met a couple times but actually sitting down and really talking to him was a couple months ago, when we did Mrs. Davis. I chopped it up with him and told him I was listening to his stuff in 4th grade.
Did you actually know what the lyrics meant or were you just vibing?
Like dope and shit, yeah I knew what that meant but when it came to like being lyrical, I had no idea what it meant, it was all boring to me at that time.
Yeah, yeah, yeah they are all very talented.
You started making beats when you were in high school? What was that moment like for you?
I heard "Chosen One" & "Karate Chop" by Metro and Southside did "Chosen One" at the time, and I was like these beats go crazy and I started thinking I want to start making beats that sound like this, those the best beats I've ever heard in my life. That's what really made me start making beats. Southside and Metro.
Would you say you are the new wave of what trap music sounds like right now?
I'll say, because you have to give Southside his flowers, my sound comes from that, my sound has evolved but it still narrows down to that, right now the entire world, globally everyone sounds like Southside.
You started playing the drums in High school right?
I played Alto Sax, bass & snare drums.
I can still jump back into it.
Do you feel like that set your foundation for producing now? Or does it help at all?
Yeah, because you know music. You know that music needs to build up, you know about the feeling, being in band and how dramatic it was gives you the sense of creating real music. I took everything I learned in band and figured out how to put it into the music now.
So you produced most of the tracks on Future's record breaking "I Never Like You" featuring Tens and Drake, what was the experience watching Tems win Best International Act and what impact do you feel like that makes on Black culture?
I feel like I am switching up the sound and the wave of music, and us getting to the new wave of sound that no one has yet. I feel like it's going to be me, a lot of people already say that I am legendary and I guess when you are, you don't ever feel it, I don't feel like I've done enough yet. But, I thank you to everyone who calls me legendary. Like, I have big people calling me legendary.
I don't want to say. You know how fans are. Next thing you know they are asking why you are calling him legendary?  And It's crazy because I feel like I just scratched the surface. Honestly, that's just how I feel, there's just so much I'm going to do that I am doing.
So you've worked with Lil Baby, Kanye, Future just to name a few. Whose an artist that you want to work with that you haven't worked with already?
Beyonce, Ed Sheeran, Ariana Grande, Selena Gomez, hopefully the session does come true, I haven't set it up but we've been chatting. And I want to work with Zendaya, she's talented as hell but people don't really know, I want to be the one that really helps her tap into the music.
I didn't know she was a singer.
Look at Disney Channel, everyone on Disney Channel can sing.
You grew up watching Disney Channel?
Yep, Nickelodeon, Disney Channel, Cartoon Network.
What was your favorite show?
Ben 10 or Avatar Bender, Ben 10 because I went around going around acting like I was Ben 10, getting in trouble haha.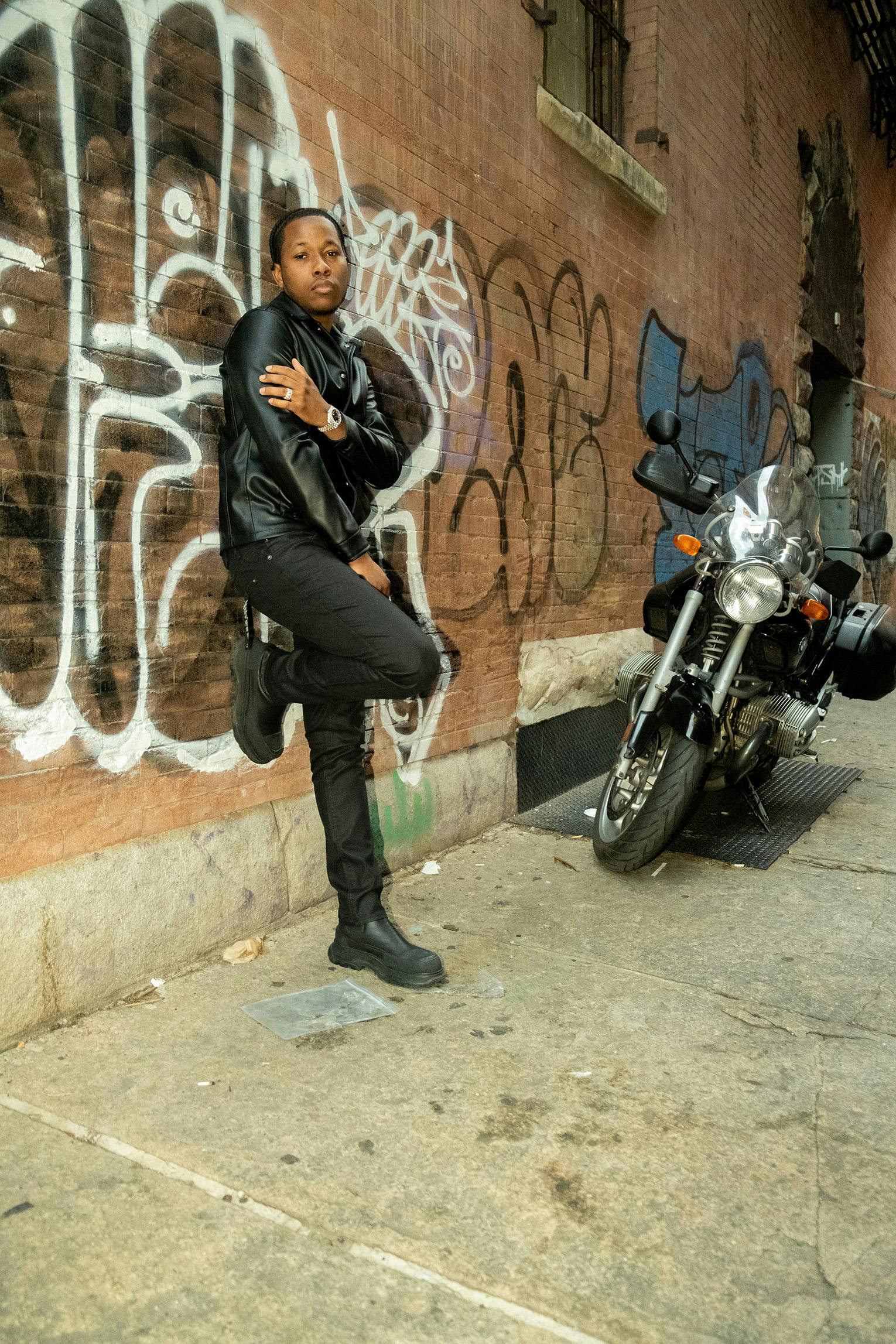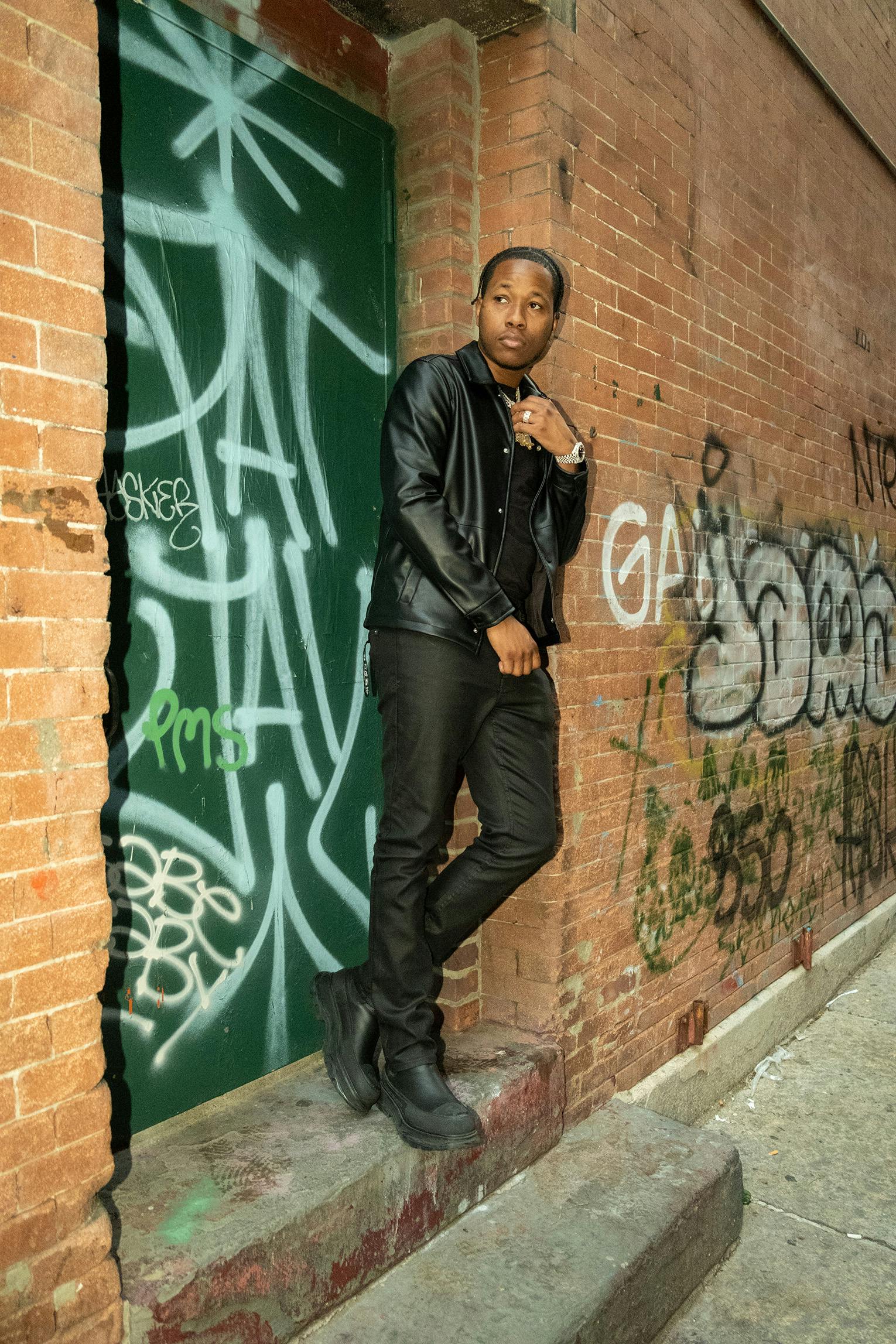 What's your goal for the rest of the year, I know you have a few things lined up?
My goal is to start putting out my own projects.
hmm I'm an artist. Whether, if I'm rapping or making a beat just a project that I am putting out all by myself.
So you are not going to Kanye us and start as a producer then be a rapper, you're just going to be an artist?
They call it Kanye-ing but I call it being me. Being big.
When you met Kanye since he started as a producer, did he have any advice for you?
Like, we'll talk in a group and we will talk about life. I just take what makes sense to me.
Anything that he said that really stuck out?
Uhm, definitely, he said you know you are doing good when people want to box you in.
I know you met Future in High-school, what was that experience like? How did you let him know you were producing? Did you hand him a CD, did you tell him to listen to your Soundcloud? 
Funny story, I met Future through Casino — Future's younger brother. Casino took me to the studio and I was sleeping. Future came in and dapped me up, but I was asleep, he probably thought I was awake because I had on shades. I was like oh shit, this Future in my head, I didn't say it, I was just like what's up? My hands were shaking and everything because I was asleep. Imagine being asleep and Beyonce walks in and is like "Hey sweetie"?
It would be Rihanna for me but I understand.
We did our first song five minutes right after that. And Pluto, bruh new producer or not,  no name or not, if he likes you, he likes you. I respect that. He is always looking out.
Do you feel like Atlanta is more open to new producers and upcoming artists?
Yeah, instead of that fake bougie stuff. Atlanta has been the sound for a long time. Kanye was born in Atlanta.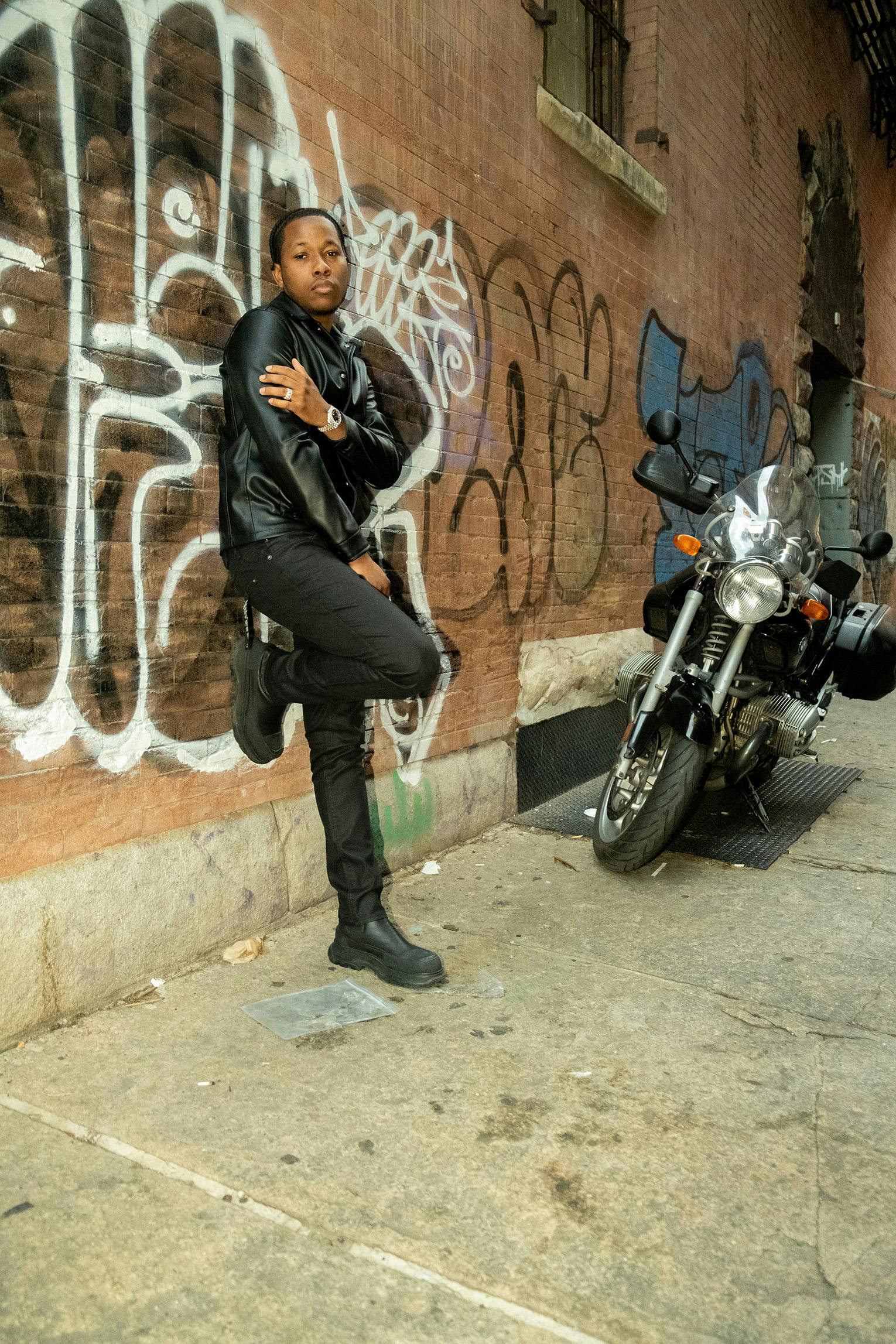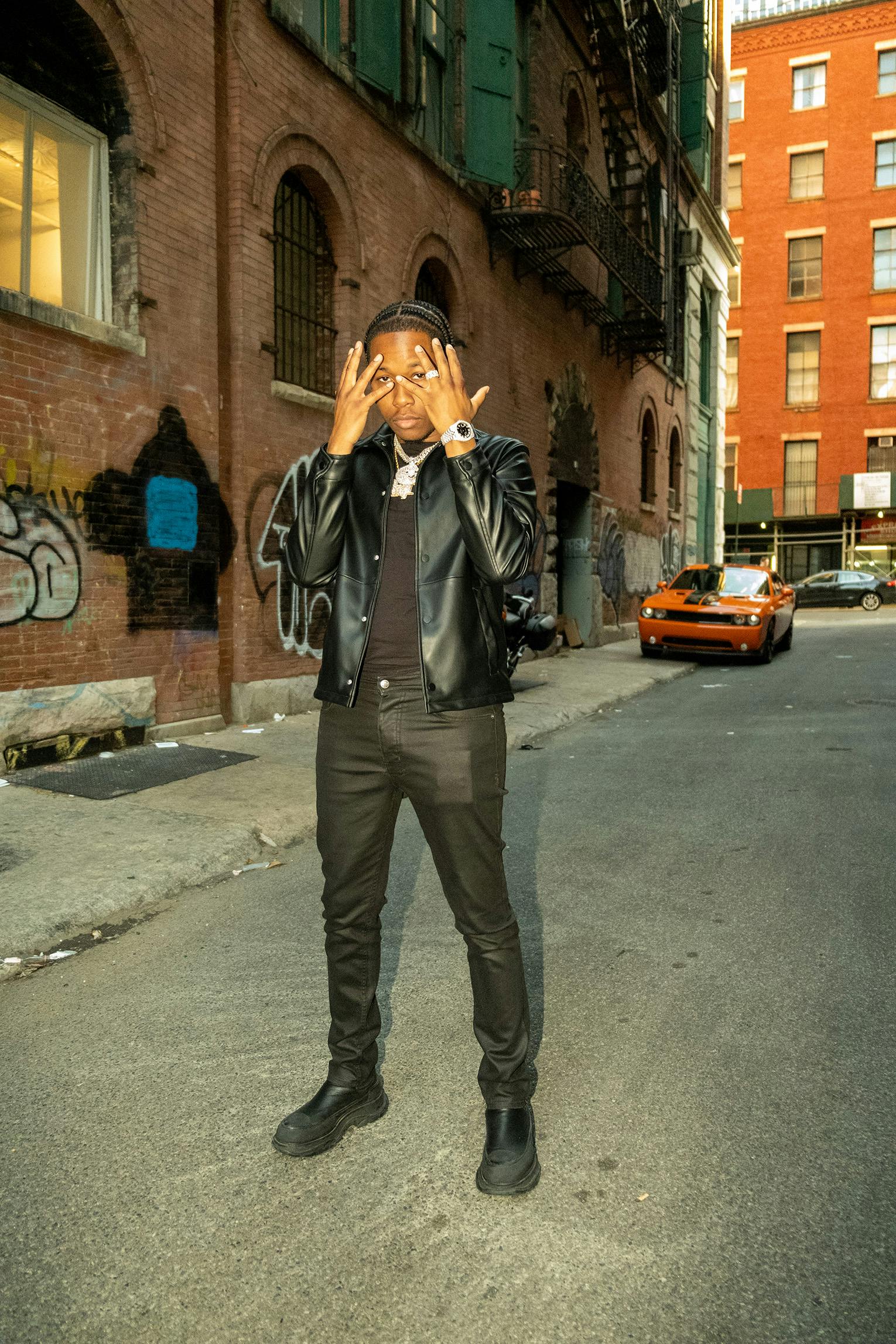 I'm slowly working on my project. Project just a full body of work with myself. Working on some new stuff, Future & I are always working. I have a single coming out with Big30, there's a surprise on there just listen to the voice on the first verse.
I want to kinda want to go back to the Future story so you jumped in the studio with him and y'all became cool friends?
Nah, you have to build after that because it's still like building trust. You have s superstar and you have a person whose from the hood like, in his mind, I f*ck with bruh, he hard as f*ck but I don't know what he is on. I don't know who he knows or what he has going on? So you have to build that trust.
With every artist you would give that advice to people?
Yeah, just building trust and working hard.
How many hours would you say you work on beats a day?
I'm working everyday but I'm not making beats everyday anymore. I make beats when I feel like it. I can, but it's pointless, I'm trying to go for the hits. I rather think about it as a project. Like, I'll make a beat then I think, let me go get this person on it.
Advice for upcoming producers?
Work hard and keep it going. I learned a lot about the business of music on my own. I was reading my own contracts and of course I had my lawyer but I learned a lot myself. I just learned how to register my song, take all the percentage before the rapper does because they will leave you out of the credits for real.
Free game! You can learn a lot from Google.
And this will be on Youtube so make sure y'all check it out.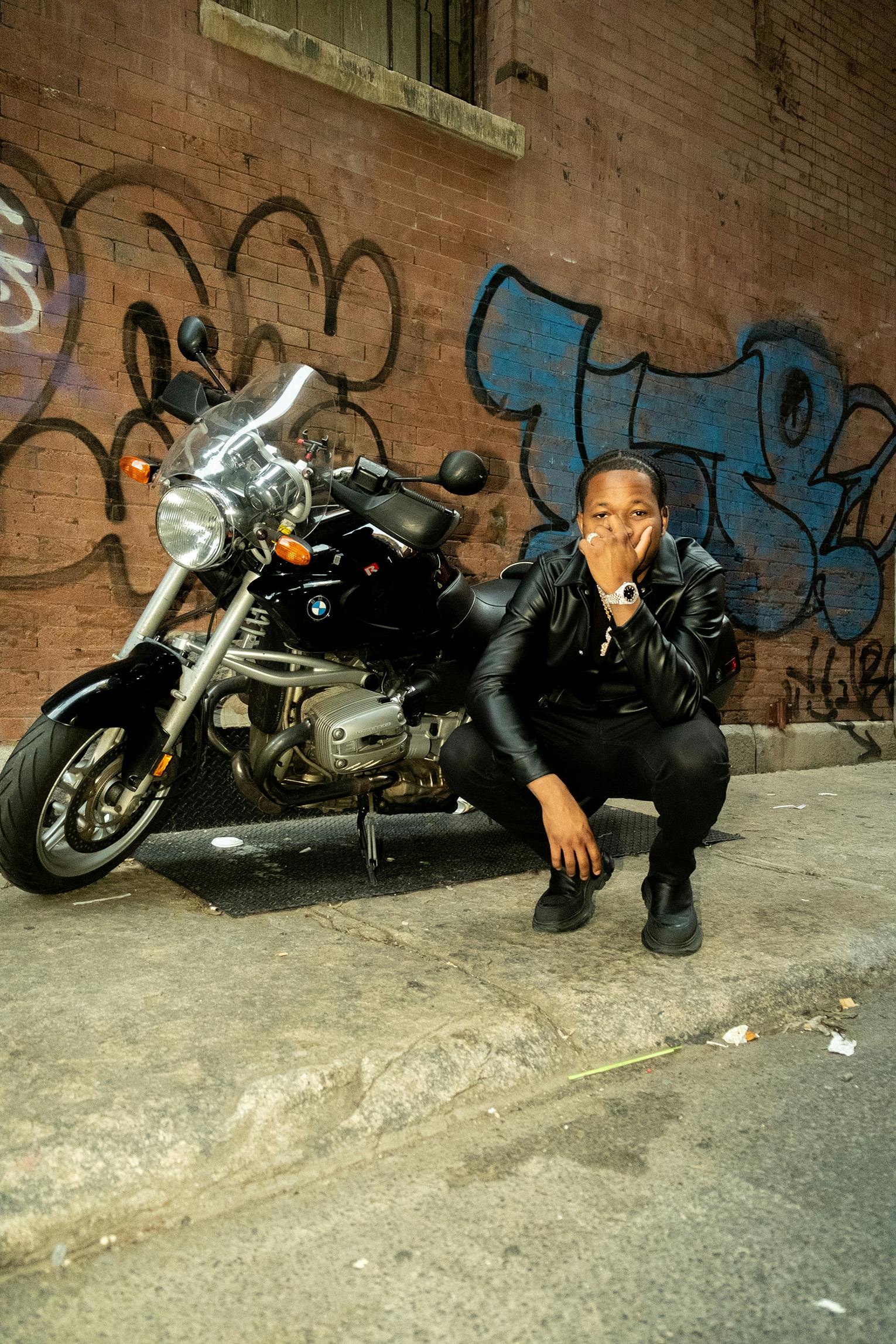 ATL Jacob