Interview ‣ Connie Diiamond
Diiamonds Are Forever.
Connie Diiamond
A look at the past, present, and future of one of The Bronx's hardest modern rappers.

Aight look: Connie Diiamond already made a name for herself, we're just catching you up. The Bronx, New York native is still grinding, never cooling down after she began to heat up in 2017-2018. She's supported Azealia Banks on tour, dropped several projects that shook the very ground beneath our Timbs, all while keeping up a business of her own.
There's no one in New York shining as bright as Connie Diiamond; she is the definition of a diva, or was that "the female version of a hustla"? I'm convinced I got it right the first time. I had the very fortunate opportunity to catch up with Connie after her shoot with Half Moon. We briefly discussed a variety of topics, from the infamous Netflix series, Squid Game, to who, what, and where she has her eyes set on next. We've heard enough about the rose that grew from concrete. This time, I was all ears for the Diiamond in the rough.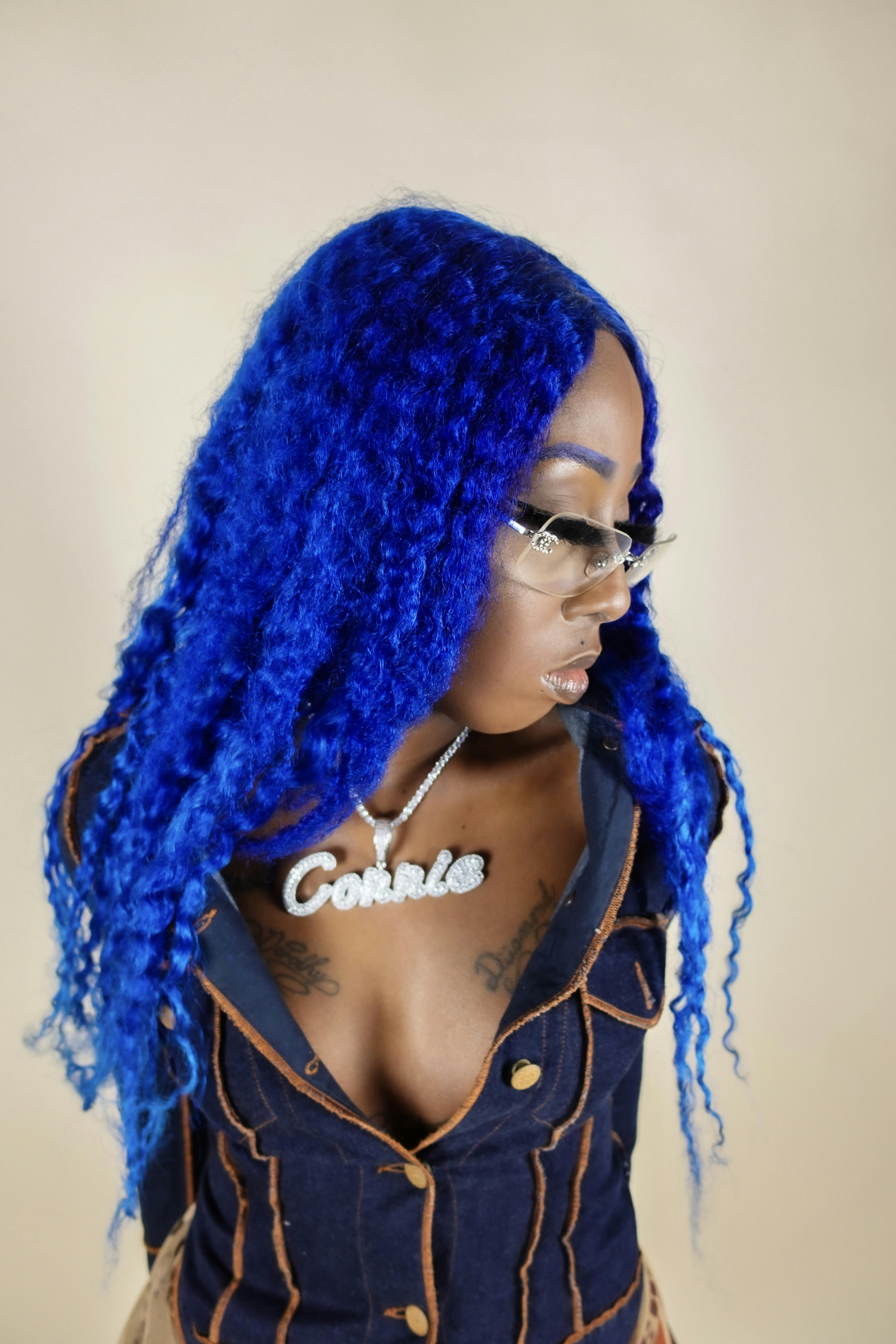 I'm here with Connie Diiamond, an artist blowing up out of The Bronx. Tell me about your experience growing up in New York.
Curtis Ashley
I was back and forth between The Bronx and Queens. I went to school in Queens, but I was born in The Bronx. My parents are from The Bronx; my entire family is in The Bronx right now. I lived with my Aunt in Queens so I would be back and forth, back and forth. The experience was cool. The Bronx is very, you know, The Bronx-ish; ghetto and shit like that. But it's cool vibes. I always feel at home when I'm there because most of my family is there and that's where I was born, but Queens is cool too.
Connie Diiamond
What school did you go to in Queens? I went to high school out there as well. 
First I went to Springfield Gardens, and then I went to Campus Magnet, that's where I graduated from. No, actually I graduated from Springfield; I went to Campus Magnet first then I got kicked out, then I went to Springfield Gardens, yeah.
What'd you get kicked out for?
You know, fighting, bullshit like that.
Speaking of fighting, I looked on your Twitter and saw that you watched Squid Games on Netflix. How'd you like that?
Squid Games is mad fucking funny. I just feel like it was so much going on to the point where I couldn't even take a breather. It was so much going on from the organ harvesting, to the girl fucking the guy in the bathroom -- it was just a bunch of shit going on. It was so crazy and so good. I love it.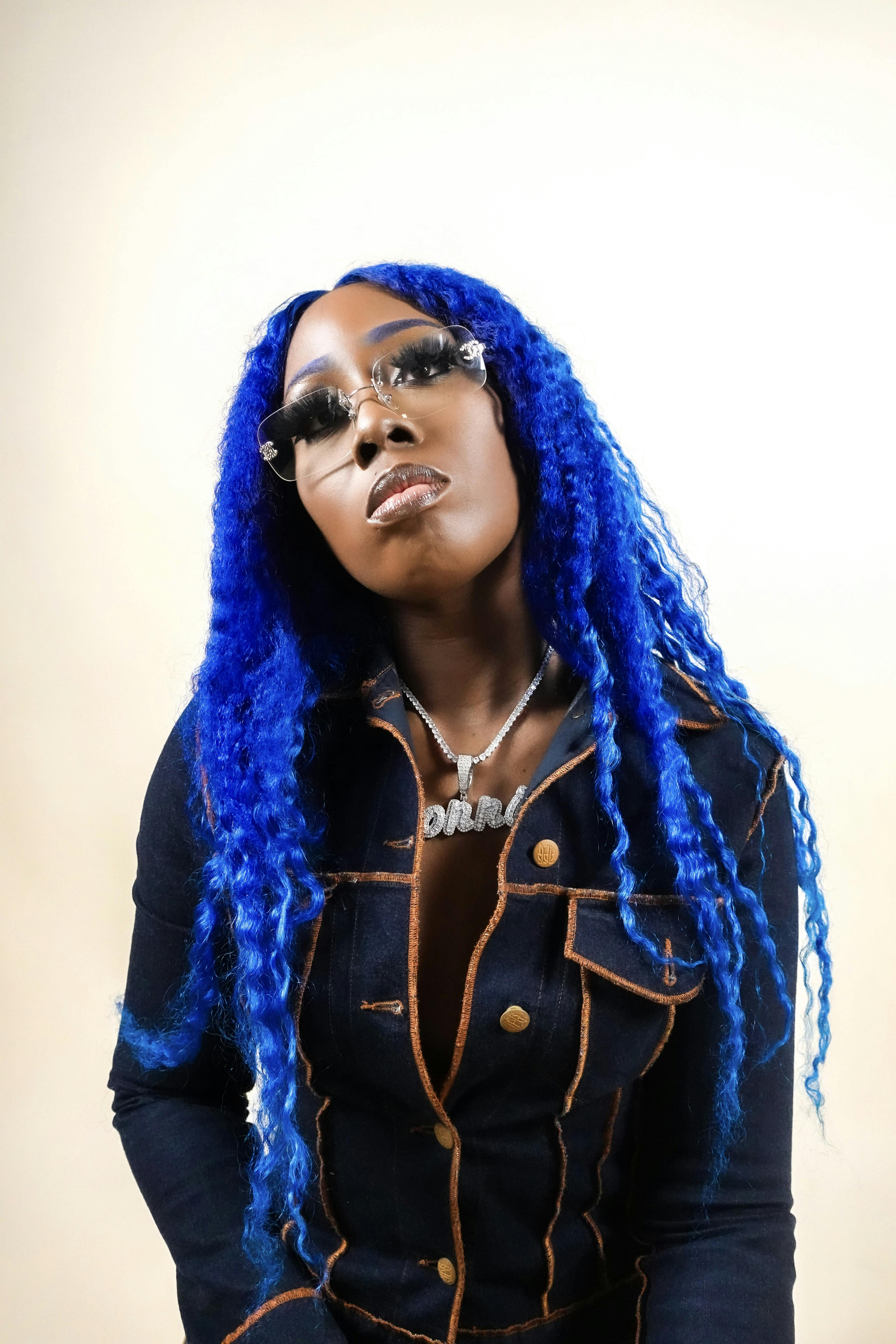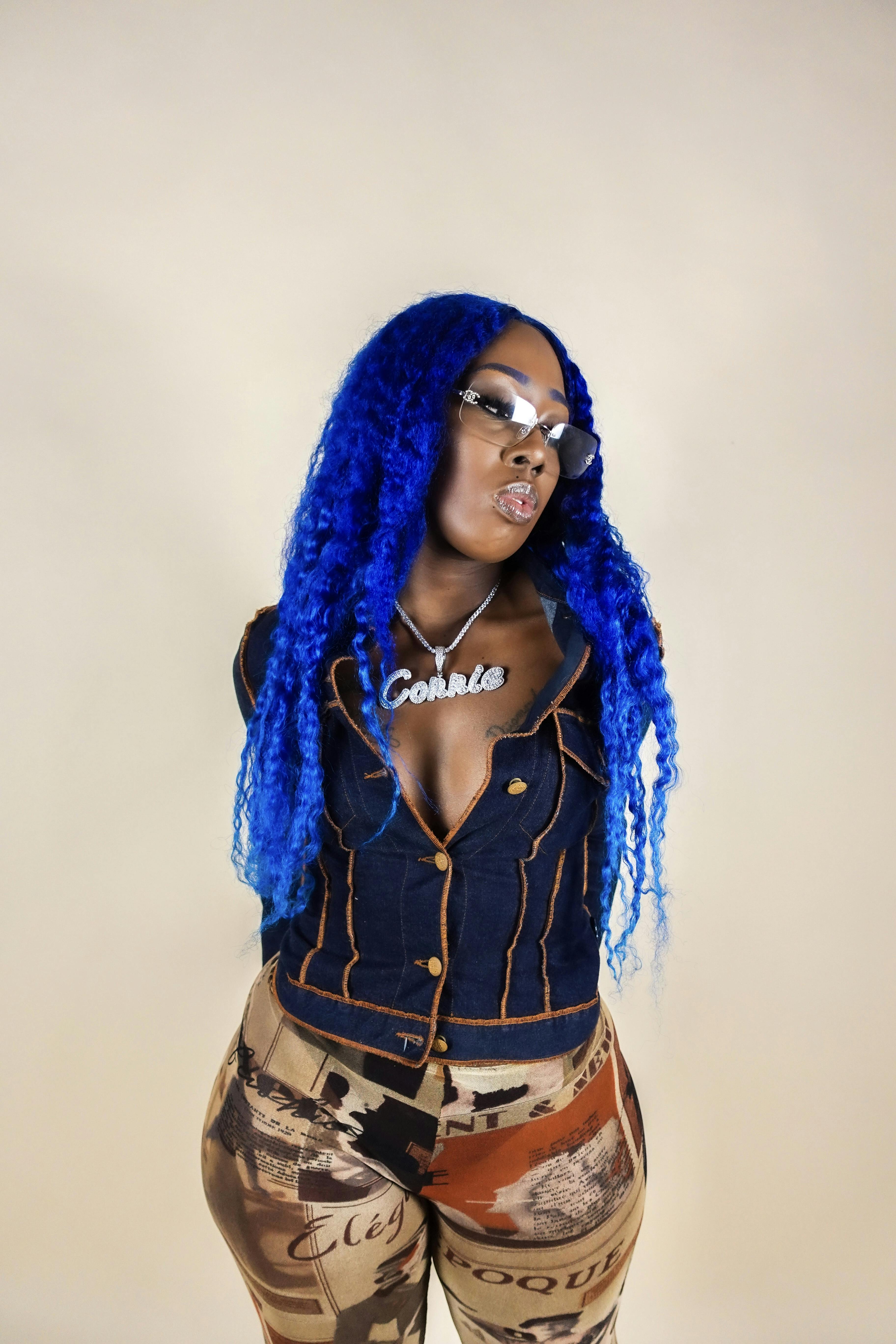 Nah, for real, that show was crazy. Getting into your music: at about what age did you begin making music in general? Was it rap or something else?
When I first started, I was doing poetry at first, and then I started dabbling a bit, making music. I remember my first song when I was probably like 14, 15 years old. It was cool vibes; it was basically me just trying to vibe out first, see what I can and can't do, actually.
Nice. I see the pinned tweet you have on Twitter is that video of yours that's blowing up right now, the snippet. Is that out yet?
Yeah that song is out. The "Ball If I Want To" is a freestyle. The original song is Baby's "Ball If I Want To." I just did a quick freestyle to it. It's out on all streaming platforms right now. It was actually a beat remake so I'm able to stream it everywhere right now.
Do you freestyle more, or are you more into written verses? Which one is more of your thing?
I do more written verses, but when it comes to freestyling, as far as freestyling over an industry beat, that's kind of my specialty. I'm good for that, I know how to turn it into my own. I always do.
That's wassup. So, you're at this juncture in your career; what's your gameplan at the moment? Where do you see yourself going?
I eventually want to be signed. Since me and my team have been doing this for so long by ourselves, I do just want to feel like I belong to a family or something; have people that focus on me and helping me succeed and get shit going for my career. So I eventually do want to get signed to a label. I want to be priority as well, I been doing this shit for a while. That's my goal right now.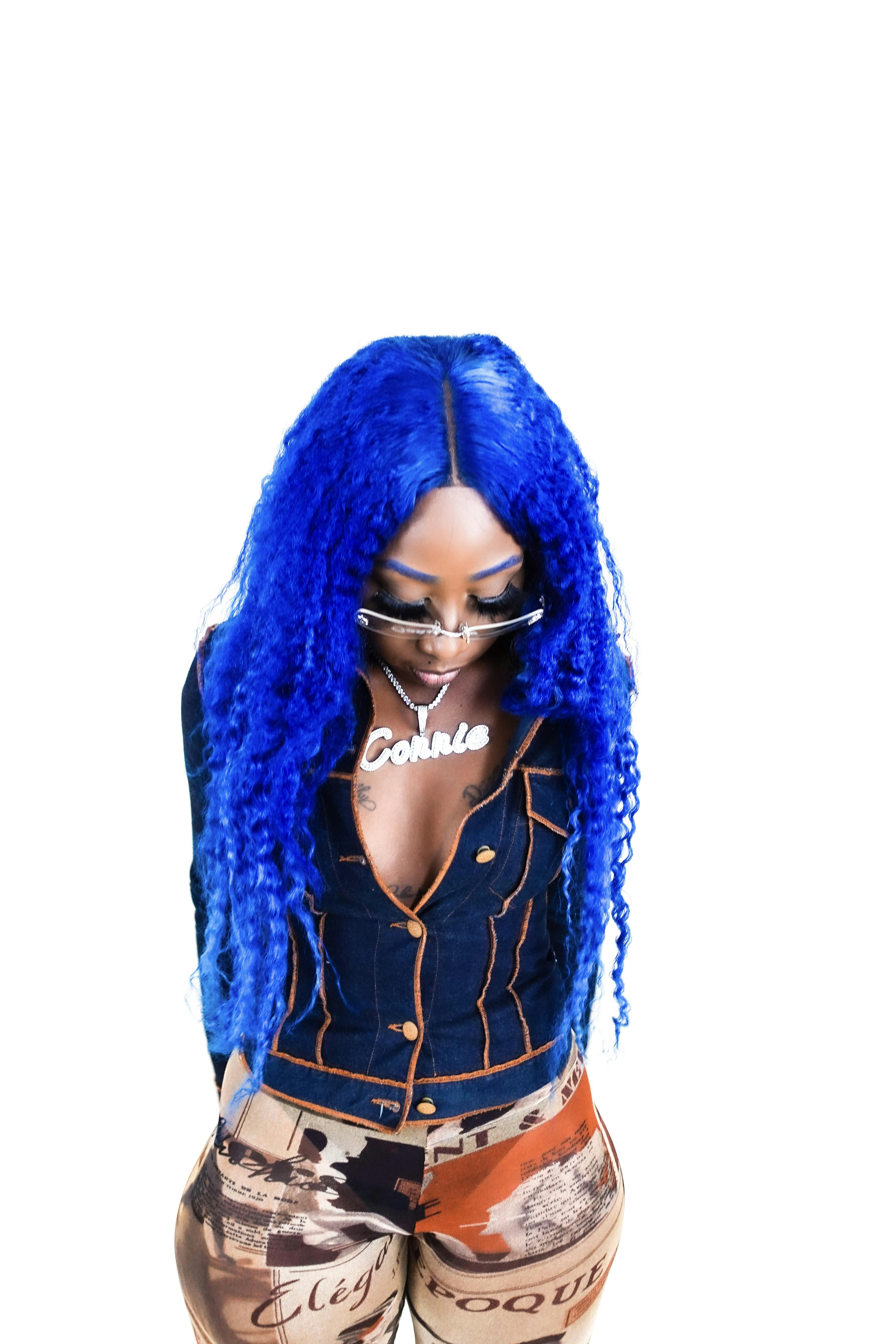 Are there any labels you're interested in at the moment? Any artists that you'd like to work with?
I don't have any one at the top of my brain, like, "Oh, I want to go with them." Who I feel takes care of their artists right now, I would say Quality Control; all their artists are doing pretty good right now. They have a big variety too, different sounds. If it had to be from New York, I would say Winner's Circle, only cause they got all the real street, gritty artists that got the city on lock right now, like Sheff G, Sleepy Hallow, Eli Fross, that type of people. Those are the only two I'm interested in right now.
I see you brought up Quality Control out of ATL. Are you big in any other cities, or is New York predominantly where you're trying to lock down? Or are you trying to take over other cities?
Definitely trying to take over everywhere, but I definitely want to lock down New York first. Always hometown first. When I look at my stats, it's always places like Philly or Memphis. Weird places like The UK, or Russia, shit like that. I can understand the UK cause I had a show out there a few years back, so I know I have a little base out there. But it always changes.
Back on the topic of your social media, I see you do a bunch of performances. You had a lot of shows in September, including our stage for the Boiler Room Festival. During the early months of the pandemic, when things were shut down, what did you choose to do with the time when live performances weren't a thing?
I just decided to work on music during the pandemic. There wasn't anything else to really do; I couldn't work, I couldn't really go outside either. I took that time to work on a project, and shortly after that I released 'Trap Elliot'. It worked out for what it was.
Outside of music, any other interests, whether they're creative or not, like acting…
I'm a hair stylist so I have my own salon suite in a building that's similar to this, in The Bronx. So, I do hair. I came straight from there when I had to come here. It's just music and hair, that's my bread and butter. That funds my studio time and videos.
Watch Connie Diiamond perform at our festvial stage with Boiler Room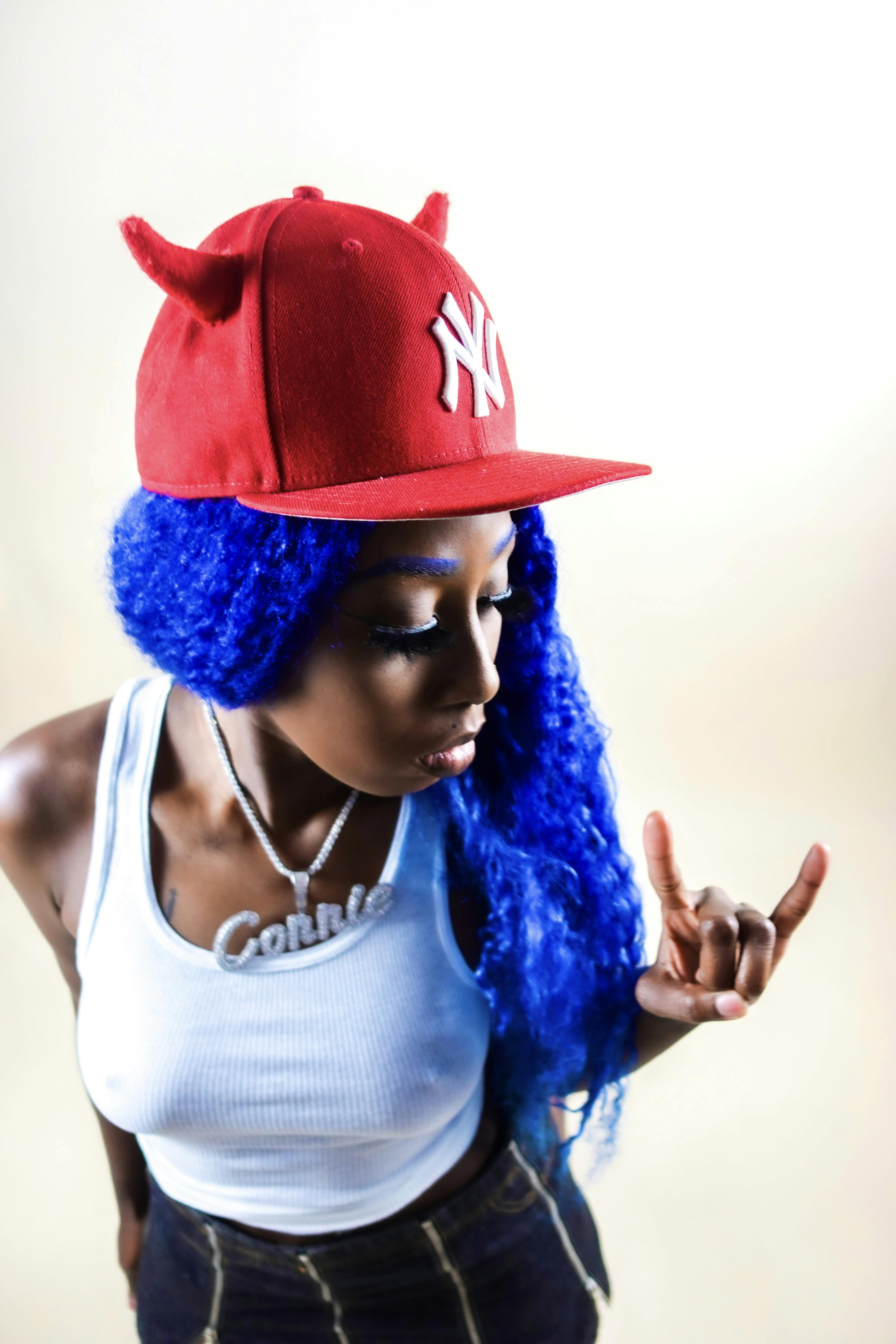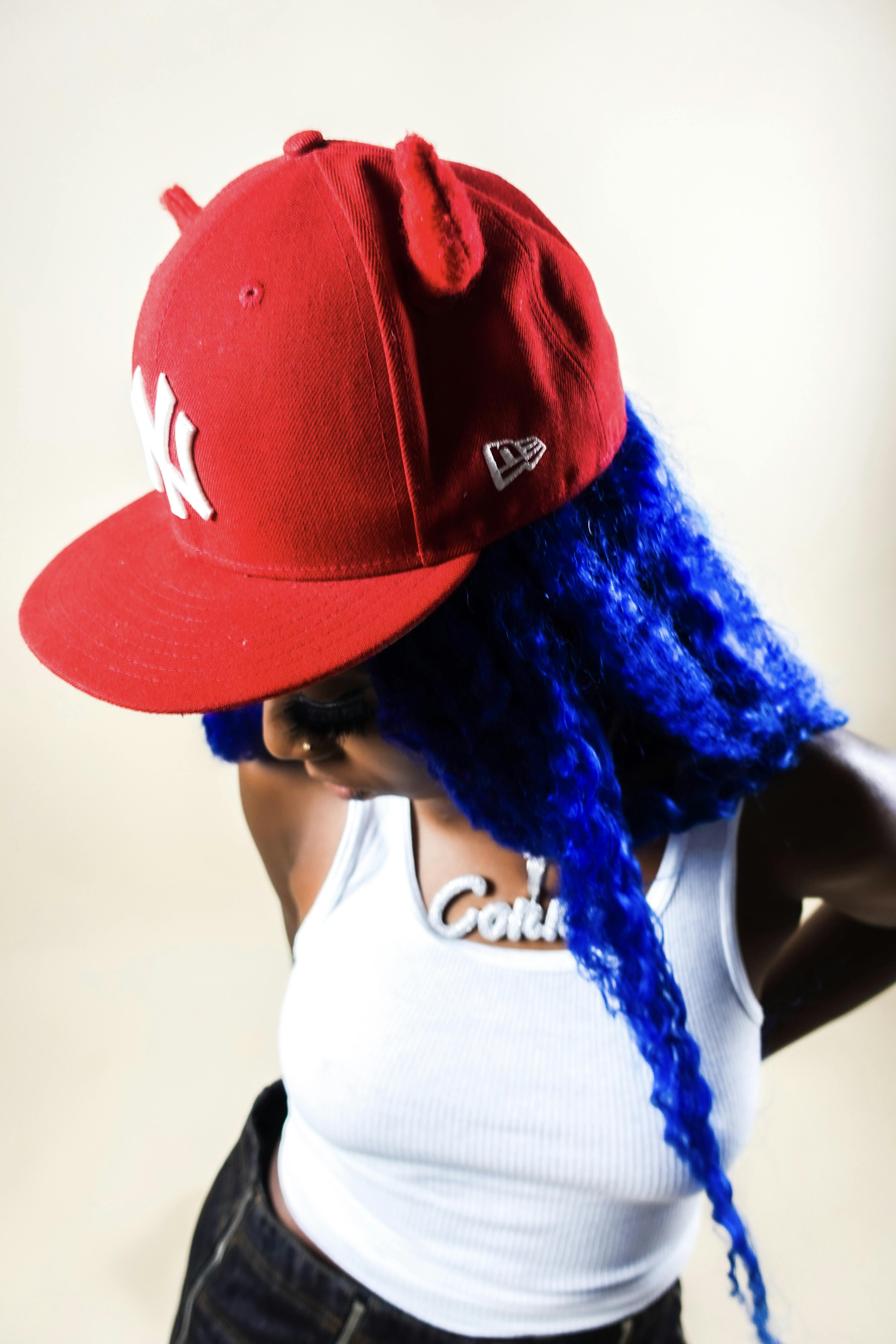 Shout yourself out, what's the name of the shop?
[laughs] No, it's a salon suite. Just a building with a bunch of suites in it, I just rent one of the suites. But my Instagram; my hair page is @hairbyconnied. If you wanna get a stylist or something like that, over here.
Gotchu, gotchu. Something I've begun to ask a lot of the artists I interview due to all that's been going on: how are you? What's going on with you?
I don't really feel like the pandemic affected me as much as it affected other people. I have very close friends and know people that are going through anxiety attacks and things like that when they go back outside with a group of people. I feel like I got through it pretty good. I focused on creating music. That's one thing that kept my head out of the warzone of the pandemic and all this other shit going on on the news. I pretty much just stayed focused on music and writing as much as I could. 
That's dope. We're in October; the fourth quarter is upon us. What can fans expect from you, from now until the end of the year?
I'm thinking about putting out a project. I have my fingers crossed; I'm really really really hoping I can lock in this deal. I've been having talks with a few labels. I wanna lock something in so that I can be set, certified, start releasing and going crazy at the start of the new year. I got some new music coming; I got a video dropping soon. I just released the song a couple days ago, but I'm not really promoting it because I don't like to promote my songs without a visual out already. That's just me; I put the video out, then you get the actual audio.
"Ball If I Want To" is so crazy; I put the video out first. I didn't do the audio, so people were looking for it. I'm trying to avoid that panic attack again by putting the video out along with the audio so when they search for it, it's already there.