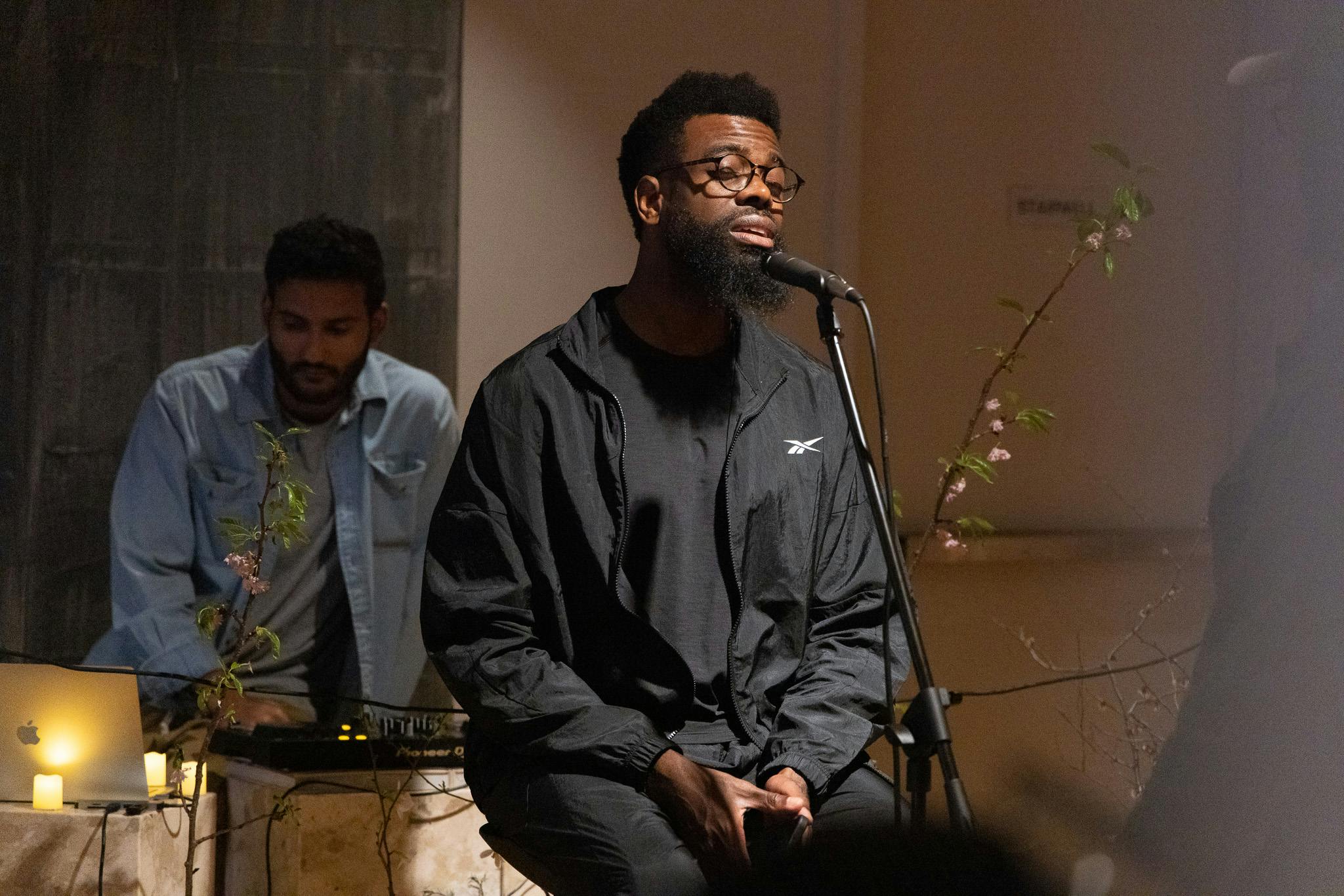 Event Recap ‣ The Golden Hour Shōcase
A Shōcase of Love for Emerging R&B Artists
Experience Emerging Artists in Their Most Raw Form
Chile, with the way I've been getting dragged in these NYC dating streets, I almost gave up on love! That is, until, I stumbled upon "The Golden Hour Shōcase" organized by Shō Time Entertainment! This intimate event, held on April 23rd, is the brainchild of NYC-based producer, saxophonist, and designer, Pai Shō, and friends– emphasis on friends! Not only did this event present the unique opportunity to put my "ears to the concrete" and experience emerging artists in their most raw form, but it also provided an atmosphere conducive to reflection, love, and celebration of their journeys.
From the earthy, minimalist, candlelit set to an audience and lineup who greeted each other with smiles and laughter, there was so much love in the room, yall, I think I'm almost ready for yet another spiritual baddie to ruin my life. ALMOST.
The show opened with an extremely soulful and somewhat emotional set by local emerging R&B artist and fellow Capricorn sun, Kenji. Immediately, I could feel the warmth radiating from his lax yet endearing presence. And, as he opened the set with his most recent single, "Bills", which is out on all platforms by the way, it became clear that he had the voice to match the vibe. In the words of host Pai Shō, "The man's vocals are smooth as butter!"
As such, the audience swayed with every note as he performed vibey unreleased pieces about love and life. After a little internal debate, a small tear, and some pleading by one particular audience member (me), he even performed an unfinished piece! It was such a vulnerable performance, I started to question my decision to swipe left on Capricorn men.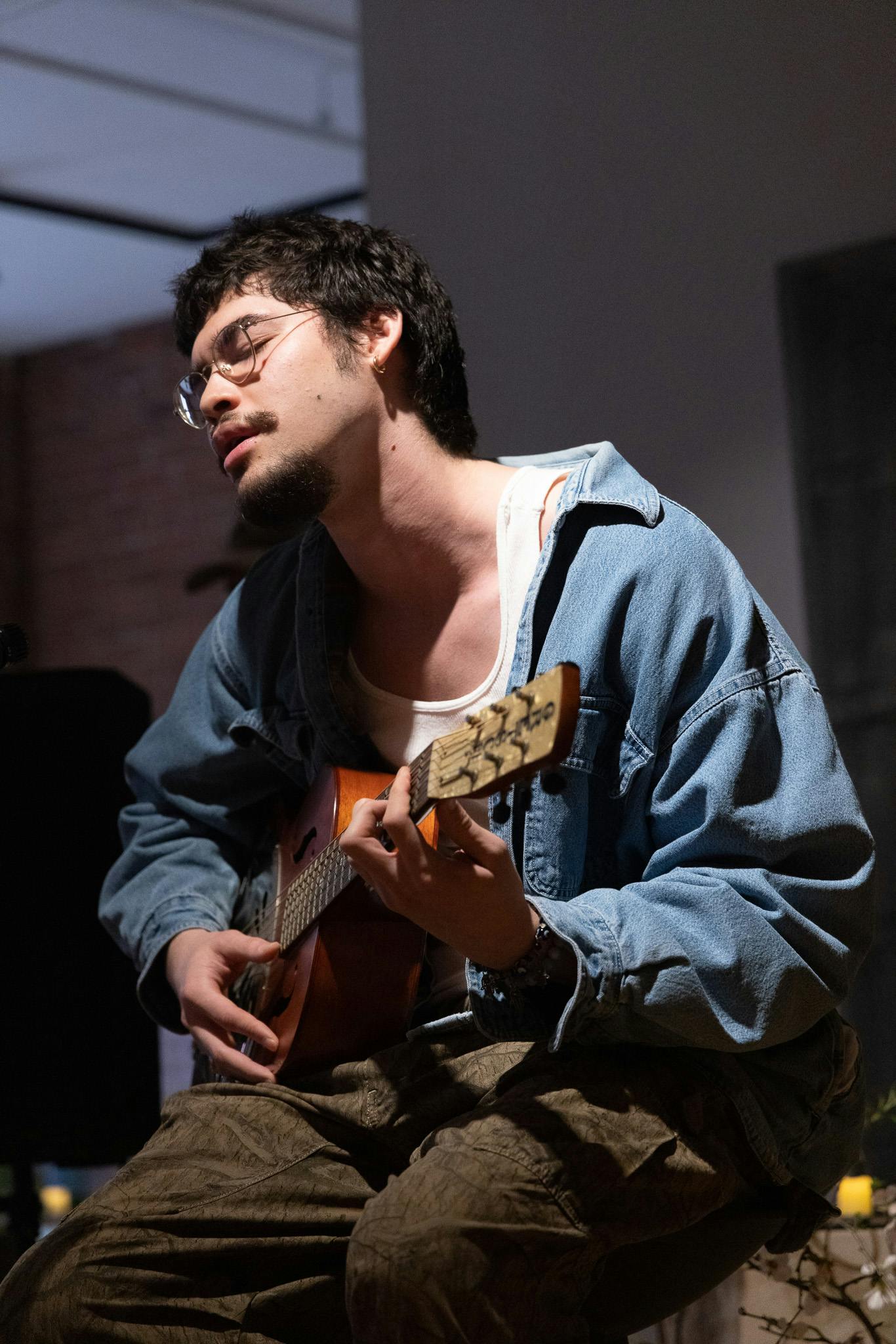 As if Kenji's performance hadn't already warmed the room enough to save even the iciest Hinge date, fellow Capricorn woman and Brooklyn native, Ashley Sage's, angelic voice and lively energy really brought the heat! This wasn't my first time seeing Ashley Sage perform live, and one thing I've noticed is that she's a rockstar at storytelling and audience engagement. I loved that she weaved in the story of her healing journey as she performed songs from her EP, "Sage the EP," like "Peace of Mind," "All to You," and "Fill My Cup." It was fun to hear the set get progressively more quirky and weird, and it worked beautifully to facilitate warmth and familiarity between Sage and her audience.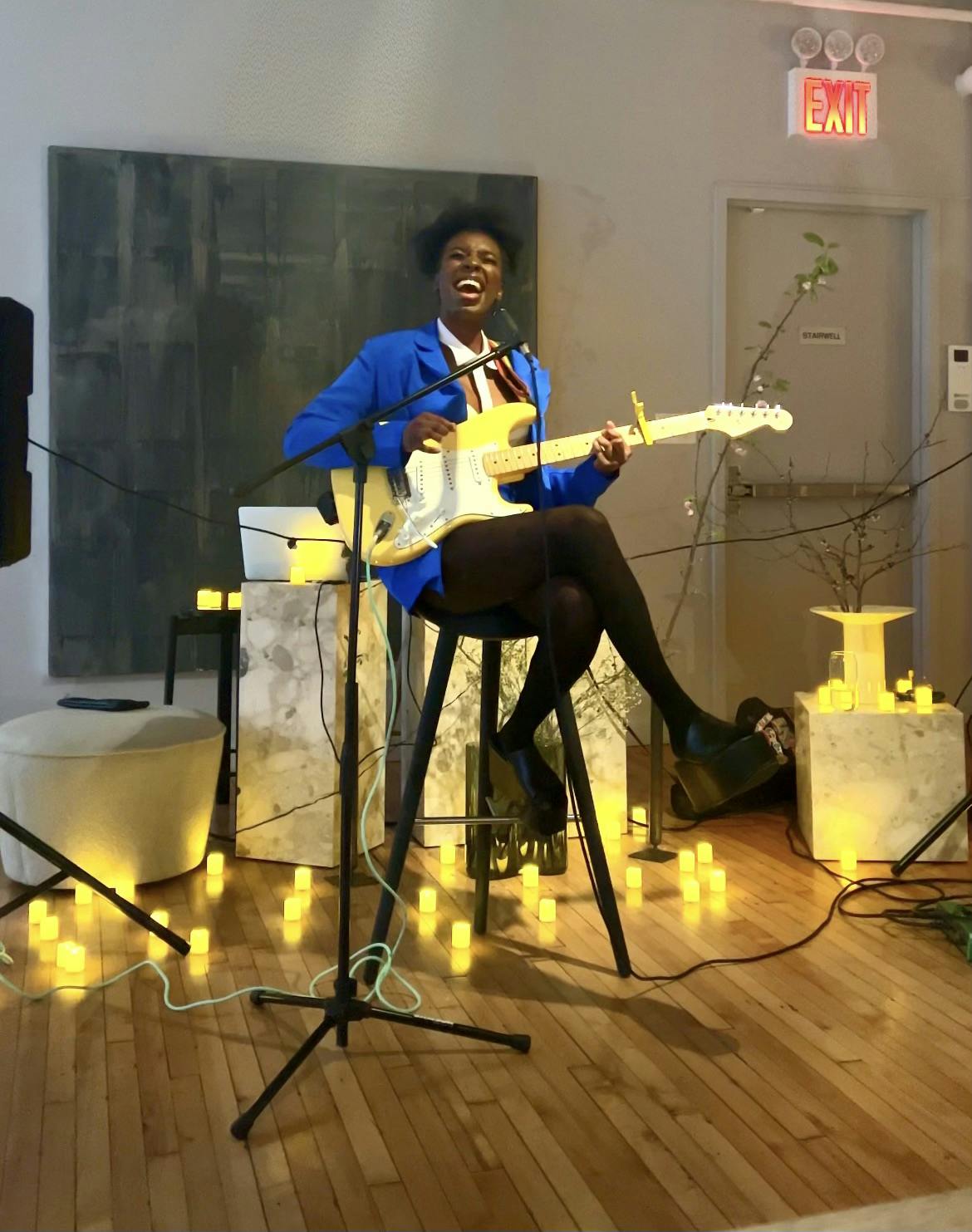 She said that she makes music that makes her feel good, and this feeling is contagious! The crowd automatically snapped along to her rhythmic pieces and happily responded during call and response sections. We were a bit stuck in her "Aura," ya know? (That's a pun on Ashley Sage's latest single, available everywhere!!) I would say I've never felt this connected to an artist before, but then I remember that Berklee guy who love-bombed me for a few weeks… only to go back to his ex (lmao.)
But I've digressed.
Thankfully, the treats didn't end with Ashley Sage's set! During the intermission between each set, we had the pleasure of being entertained by host and saxophonist Pai Shō and DJ Willspliff. While Willspliff mixed house sounds, Pai Shō freestyled with his horn. Together, they produced rhythmic, energizing tunes that maintained the warmth between each set.
I really appreciated this live intermission because it epitomized the love and community-centered aspect of this shōcase. Truly, this event was just a bunch of friends and emerging musicians coming together to showcase and celebrate their artistic journeys! The vibes were friendly among the crowd, complimentary wine was available and each artist had their chance to shine. This really warmed my Socialist heart.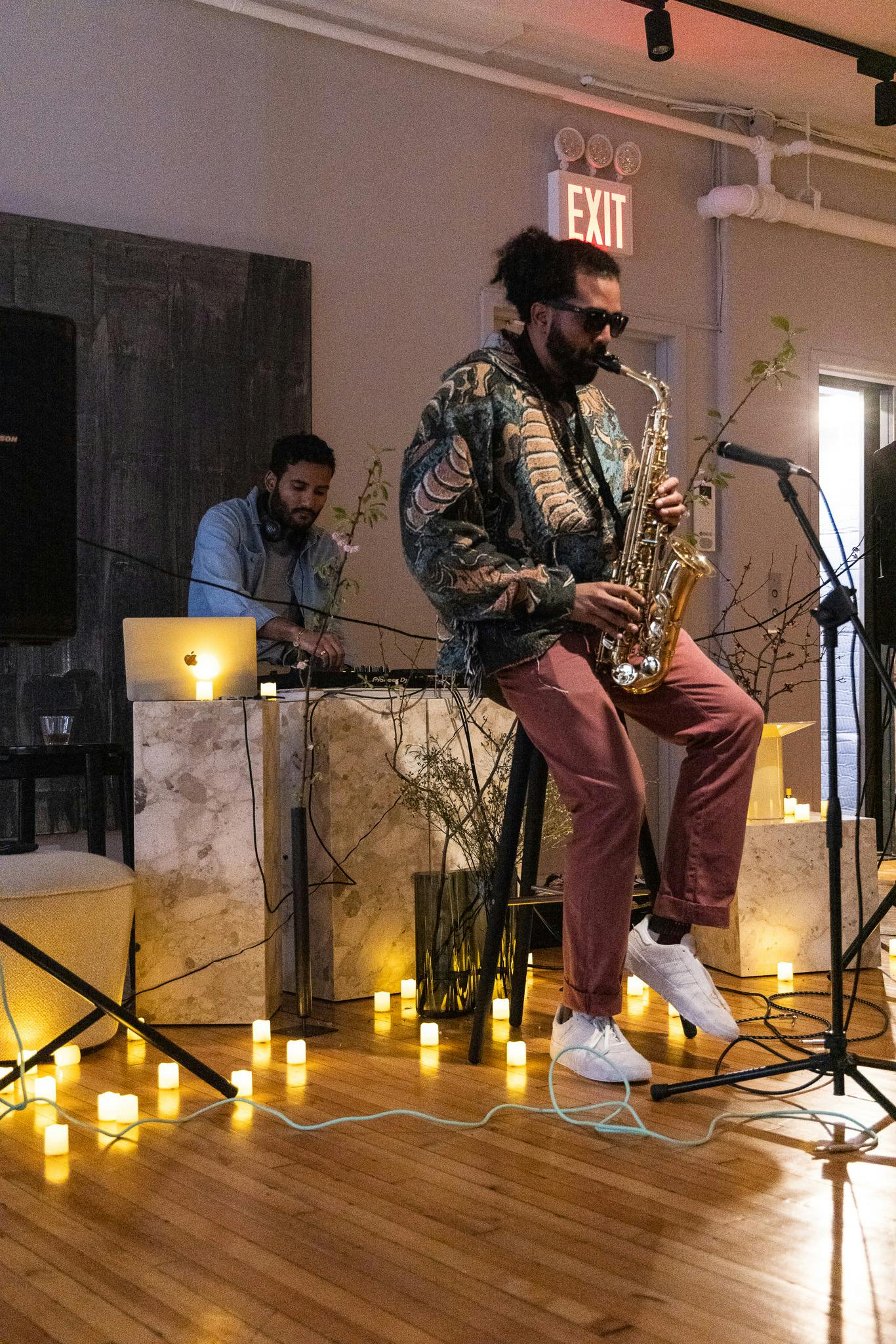 The final performer of the night was emerging singer, Brendan James, also known as Brendan J. His big ole smile literally warmed the entire room. And, as he covered a few Sam Smith songs that spoke to his musical taste, the audience snapped, swayed, and cheered for him. At one point, he forgot the lyrics and the crowd immediately joined in! Maybe New Yorkers might beat the heartless allegations after all…
Brendan James, photographed by Sophie Gousset.
For many, the purpose of holding a showcase is to come together and spend meaningful time with the community. It's not just about the music, it's also about the camaraderie that is shared. The Golden Hour Shōcase definitely understood the assignment– it was impossible to not feel the love in the room! Everyone was happy and supportive of one another, and there was an overwhelming sense of care and unity. It was so nice to feel that connection amongst us as we supported emerging R&B artists at the beginning of their journeys.