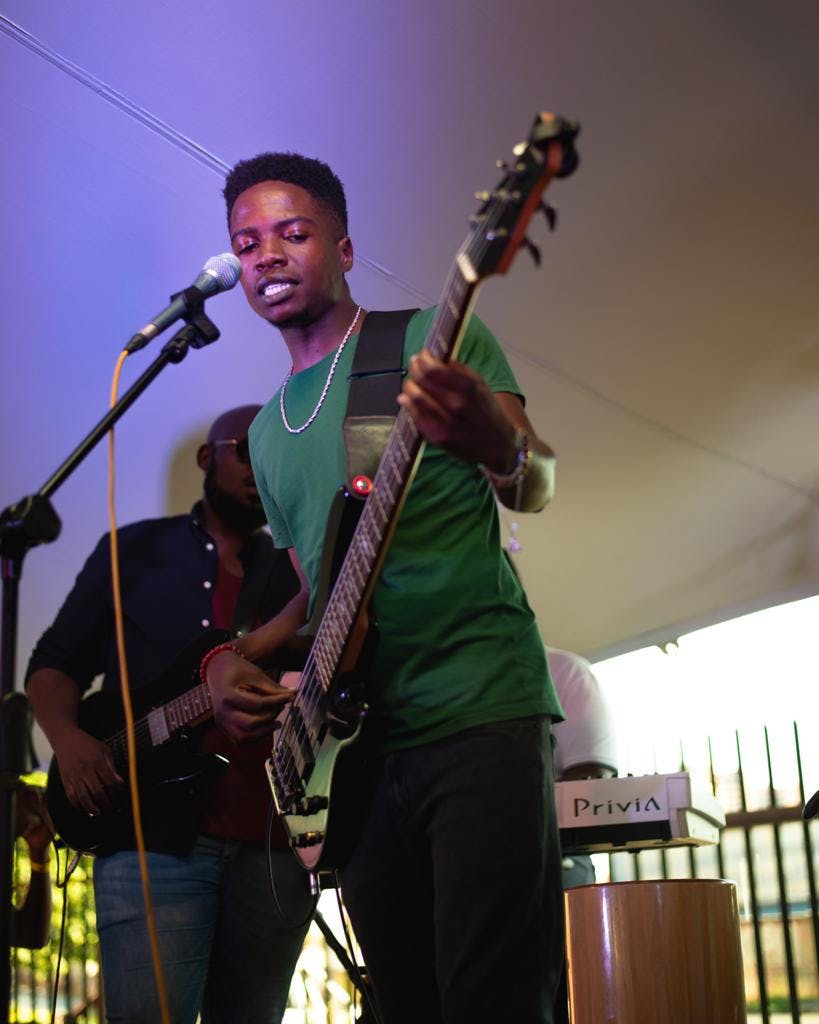 Artist Spotlight Interview ‣ TaXda
Get To Know: TaXda
Nomonde Maxeen Sixolo
Writer
I tend to talk shit about AI, but the algorithm in the sonic universe has positively influenced my life. For example: one sunny day, l was laying in bed listening to music, and then came this song to steal a moment of my attention. l heard "Zuva Rako" from an artist named TaXda (pronounced Tatenda) from Gweru, Zimbabwe. I went online to search more about the talent cooking up such soothing and beautiful rhythms. I tried asking TaXda to tell me about how l should introduce him to y'all (the readers), and he told me, "I cannot help you describe me," so it is left to my perception.
TaXda is a young artist with fresh energy that is ready to mix flavors and different elements to create timeless music, which I believe is from the fact he is a multi-instrumentalist. He said that "he has always found musical inspiration from his environment." He began his career after he moved to Johannesburg, South Africa to study accounting. It was there that he met the band The Muffinz, of which he is currently the bass player. I love his style, which can be very jazzy, but also gives a touch of blues. His song "The Monday Jam" under the album Kuvaka Muchina is the type you can passively listen to whilst writing articles or cleaning your house to this. As a DJ myself, his music cleanses the set as well as bringing some fresh energy. I am going to share some secrets on what he is working on at the moment, a quiet mbira and kalimba project.
I am deeply touched by the message in his music which is about self-search, as it encourages hope with the right amount of words and lightness to keep it digestable. l really can't wait to hear more from this beautiful spirit!
Enjoy TaXda's music on Apple Music!