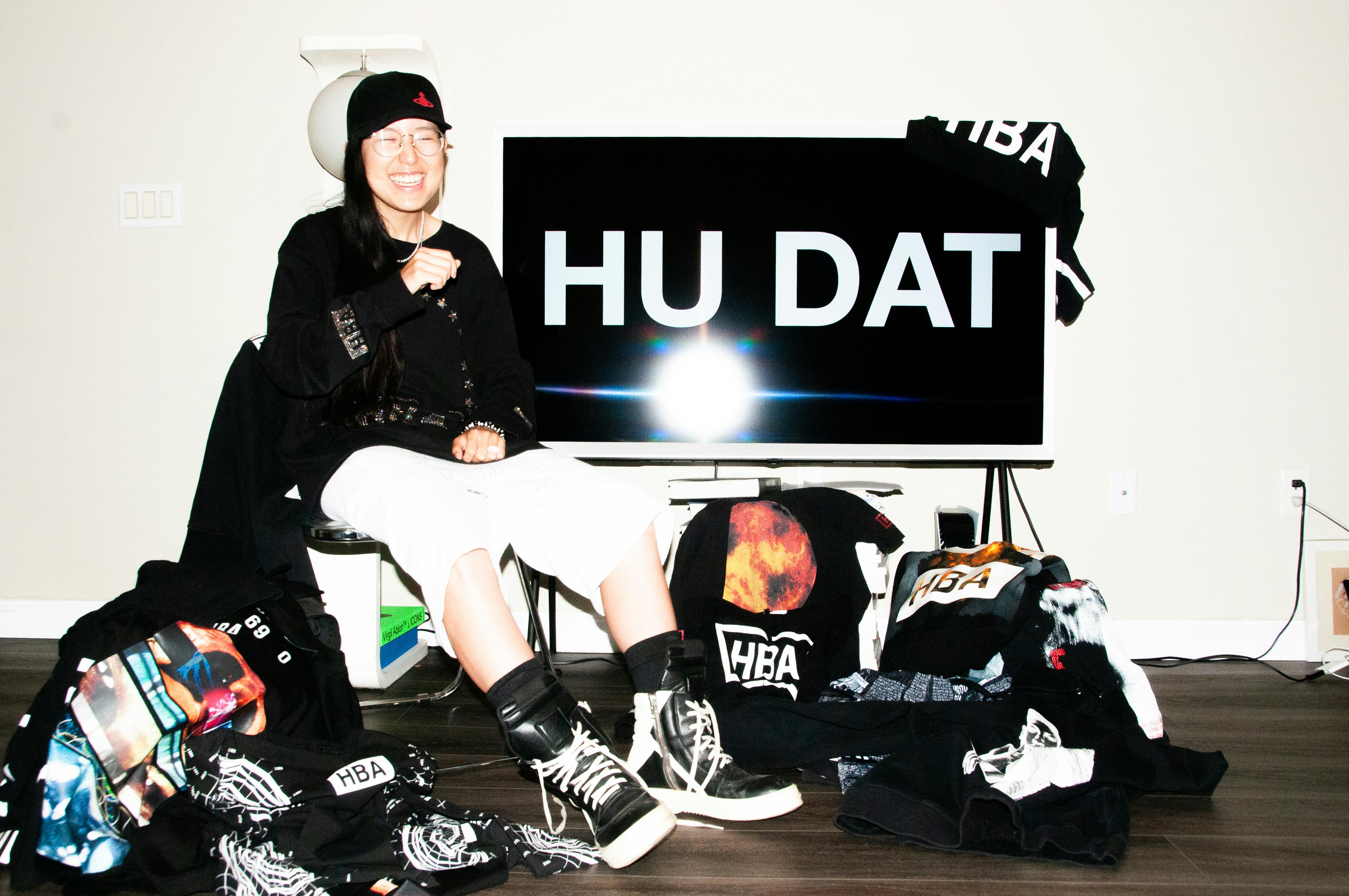 Interview ‣ Hu Dat
Hu Dat is everyone's favorite
Hu Dat
On a calm and breezy summer evening in the Arts District of Los Angeles, Half Moon caught up with DJ and Artist Manager Hu Dat.
A native to California, Hu has been carving out her legacy over the past 10 years as one of modern Hip Hop's most influential DJs, who makes particular effort to champion female artists; having worked with names like TiaCorine, CLIP, BKtherula, Hook, Rico Nasty, Doja Cat, Megan thee Stallion + more. In her more recent years, Hu transitioned into management and artist development. Whether she is DJing a worldwide tour or a local club; Hu has moved with the same mindset since forever: staying genuine and putting people on. Hu Dat quotes, "helping artists, producers, anyone out. I love teaching people how to DJ too!"
During our interview with Hu, we wanted to capture her natural sauce. That is, not doing too much; pictured comfortable, relaxed and going with the flow. Her Hood By Air pieces hanging behind on the wall, Ricks on her feet and a Vivienne Westwood hat on her head. These brands are key to Hu Dat's life - and the era in which she was coming up. A known collector of HBA, Supreme, BAPE, she remarks "I love the culture […] the designs back then, the collaborations, it was political. Hood By Air, Shane Oliver was a pioneer."
For 2023, Hu Dat doesn't plan on slowing down at all.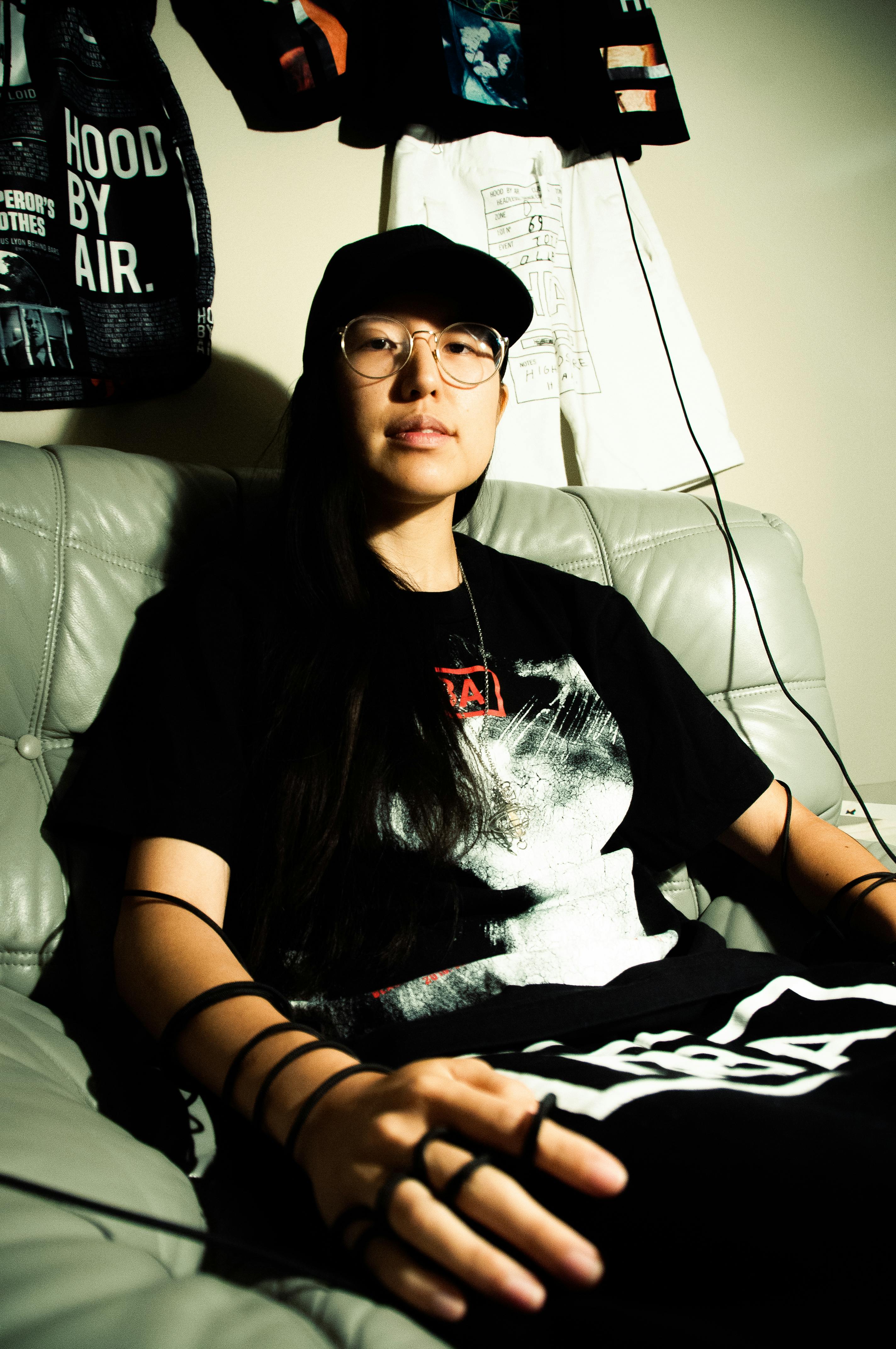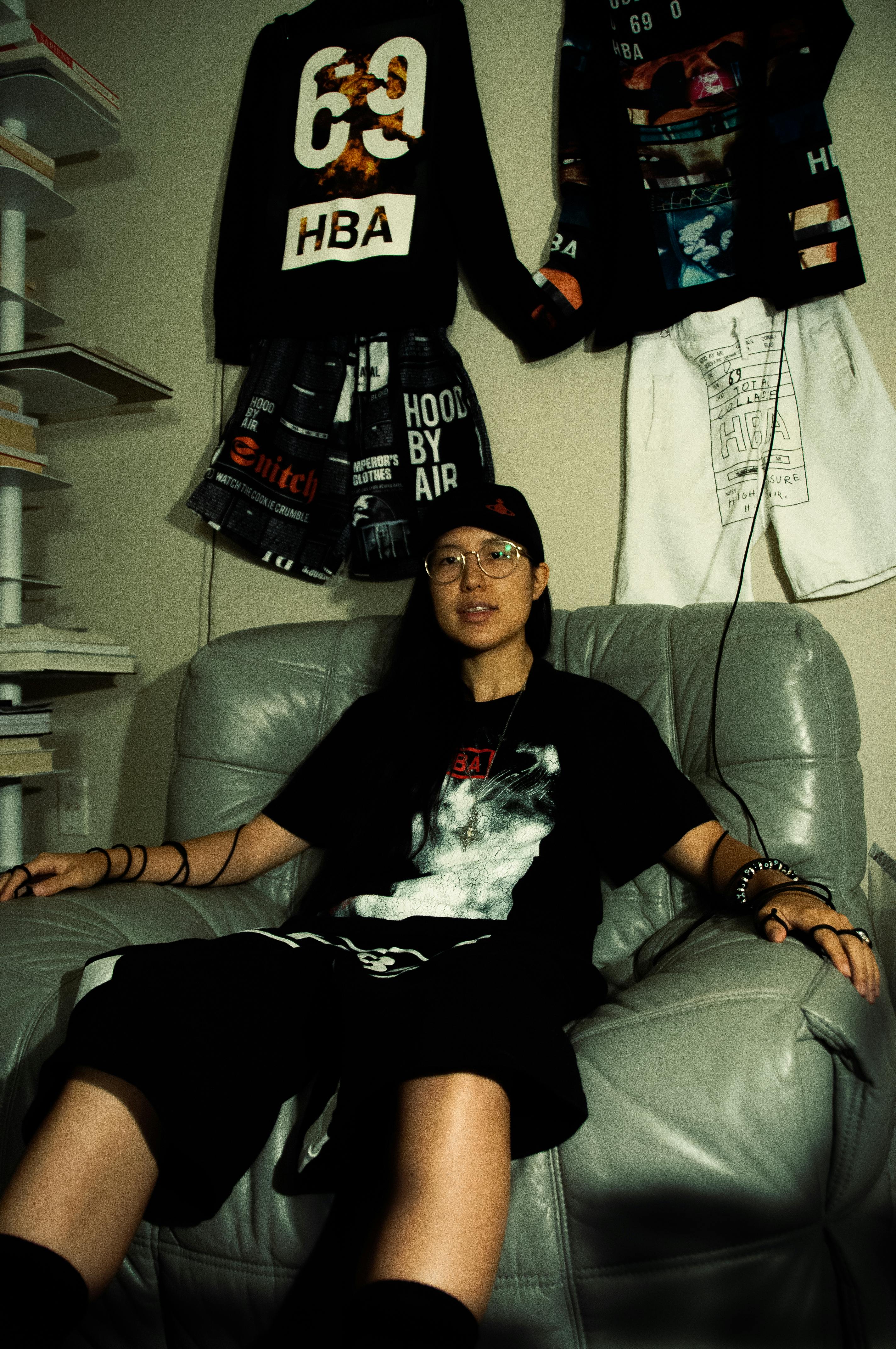 Hu Dat, you've been going crazy in LA and New York so we really appreciate you joining us. Hu Dat is such an interesting name. Did you have any other stage names or any other names you went by before Hu Dat? 
Half Moon
*Laughs* So I did as a joke in college. I was Saggy Titties, but that was just as a joke.
 I'm not sure if I heard you correctly. One more time - you were what? 
Saggy Titties. All right. Bet. And how did that come about? I got to ask.
I don't know I was just high and joking around with friends. It's also suppose to be empowering too cause I'm not saying it's a bad thing. If you have it, own it.
Okay. Well, Saggy Titties became Hu Dat? How did we come up with the name Hu Dat? I mean what actually is Hu Dat?
Someone at my first NY job said people won't take me seriously if I went by that name and that I should change it. So I was thinking maybe just "Kim Hu" or something cool with my last name Hu. And I was just bouncing off ideas with my friend through text and we thought of Hu Dat and it stuck. It makes sense too because I DJ a lot of rap shows and people don't expect to see someone like me to be on stage, so they think "who that?" when they see me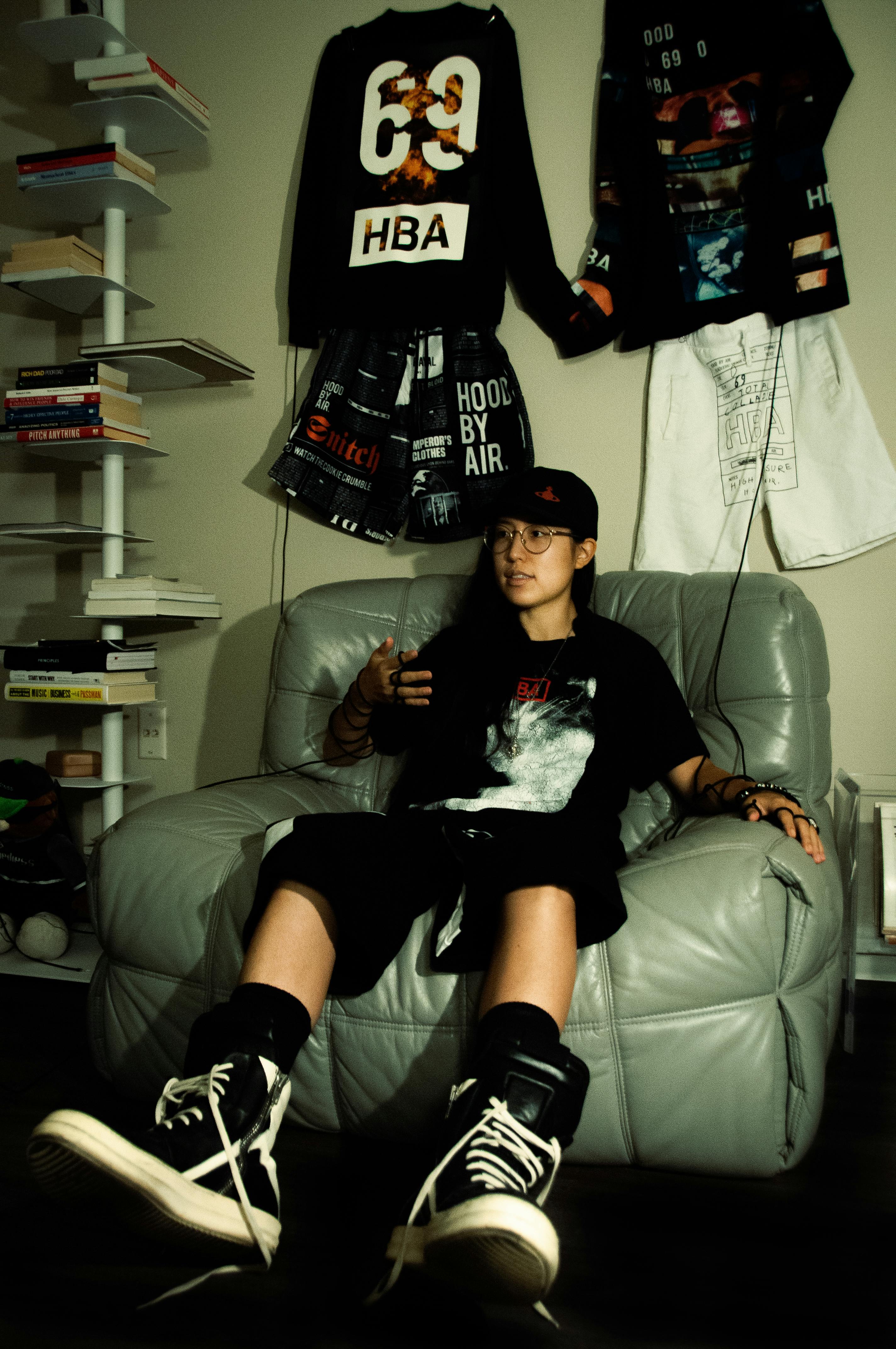 I see that. So where'd you go to college again? 
I went to Cornell University for hospitality/hotel management.
And then you started Djing at Cornell? 
Yes just messing around . My friends would always hang at my spot and I would be playing music in the back. They loved my music taste and suggested I should start DJing. I bought a controller with my friend and just started DJing house parties, frat parties, clubs. That's where my love for DJing started but I didn't take it seriously yet.
I'm sure the crowd you play for has certainly changed since you started DJing at Cornell. What kind of music were you playing in college versus now? How did that change? 
I've always had hip hop consistently in my life but in college I went through a huge dubstep and trap phase too lol I loved artists like Flux Pavilion, RL Grime, Zeds Dead, Rusko, and Baauer.
And then after college, you moved to New York? 
Well I went back to California first for a bit and worked at the Hilton Universal hotel at the front desk. But I developed a crazy passion for music and even started my own music and fashion blog.  I decided to move to New York and started interning at an events company called MeanRed.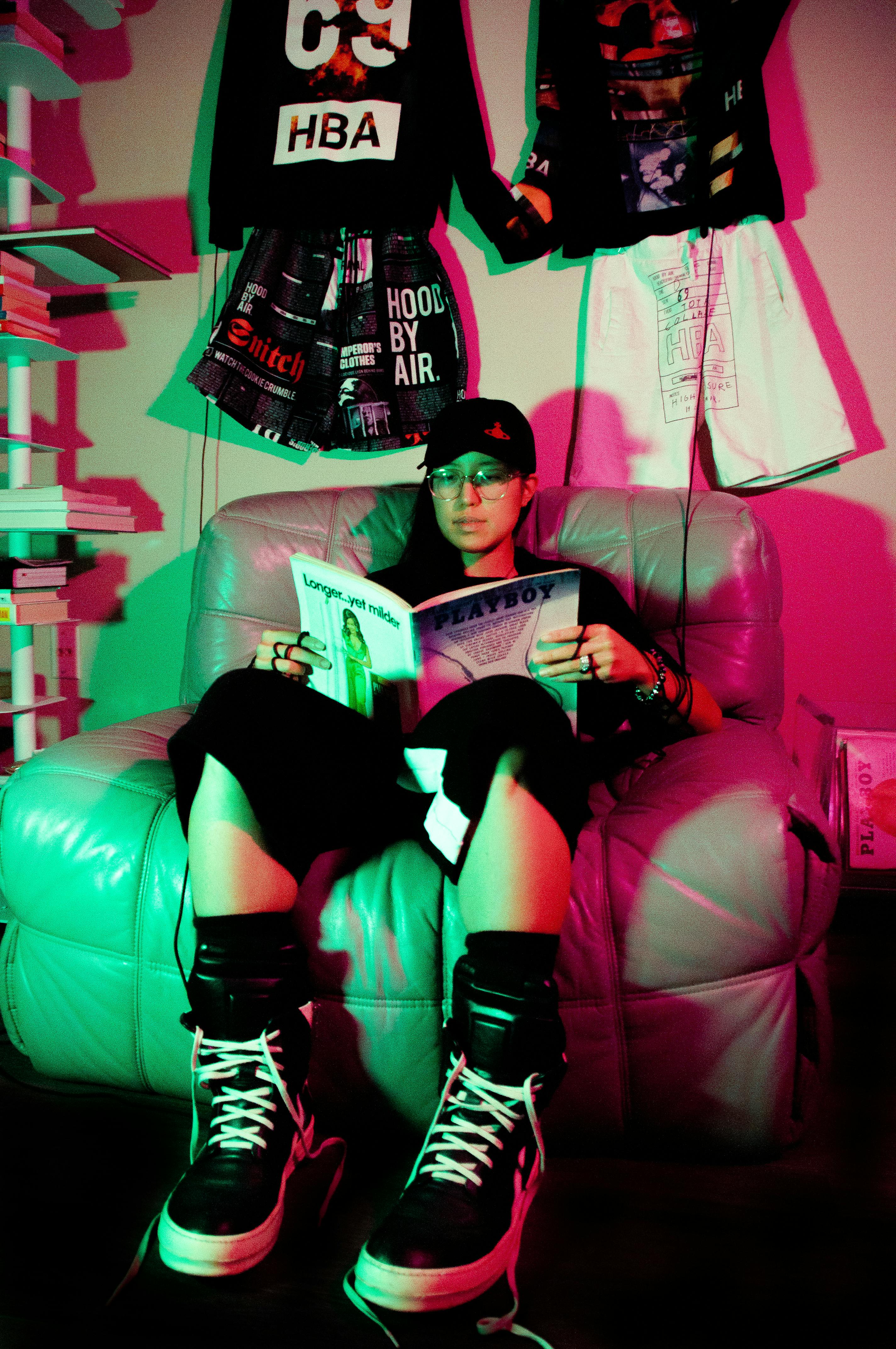 How was your experience as an intern?
In the beginning it was rough lol I played gigs for free or at dive bars just to get myself out there. Then, because of Meanred, some of my early shows were at Output so I was really blessed and got to open for people like Big Boi, Virgil Abloh, Tokimonsta, and Toro Y Moi. And that led to me meeting people like Shabazz for her Electric Circus parties and Alex from MF Music. I still didn't take DJing seriously but I just had a passion to keep going and networking and playing more shows
Shout outs Jen fr. What were some of the first sets that you played in New York that you felt were like, okay, this is going somewhere? Like, I moved out to New York and now I'm starting to get gigs.
My first show ever at Output. Output is where DJs strive to play at. But that's where I worked. So like my first shows have always been at Output. That was great, I'd open for people like Big Boi from Outkast.
How long did it take you to build your network and audience?
It took around a year of really grinding and doing a lot of shows then people started catching on to my sound and loving my sets. After that, it was a snowball effect - I got booked for hella shit, like I was DJing 4-5 times a week in NY for 6 years straight. 
Advice to djs starting off?
Gooo crazyyy! Go to parties and meet people, support the DJs and promoters creating a fun and safe scene, throw your own events.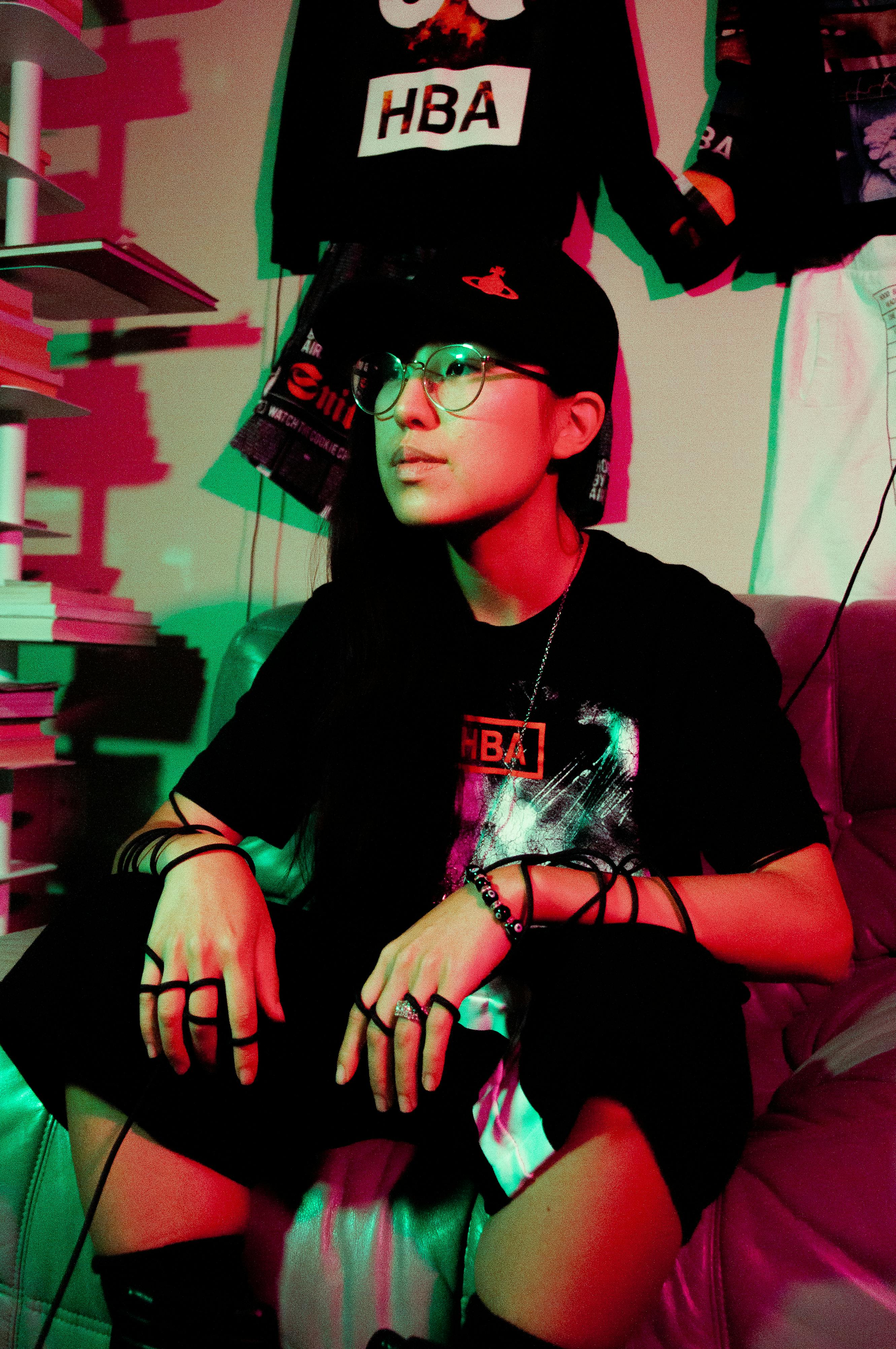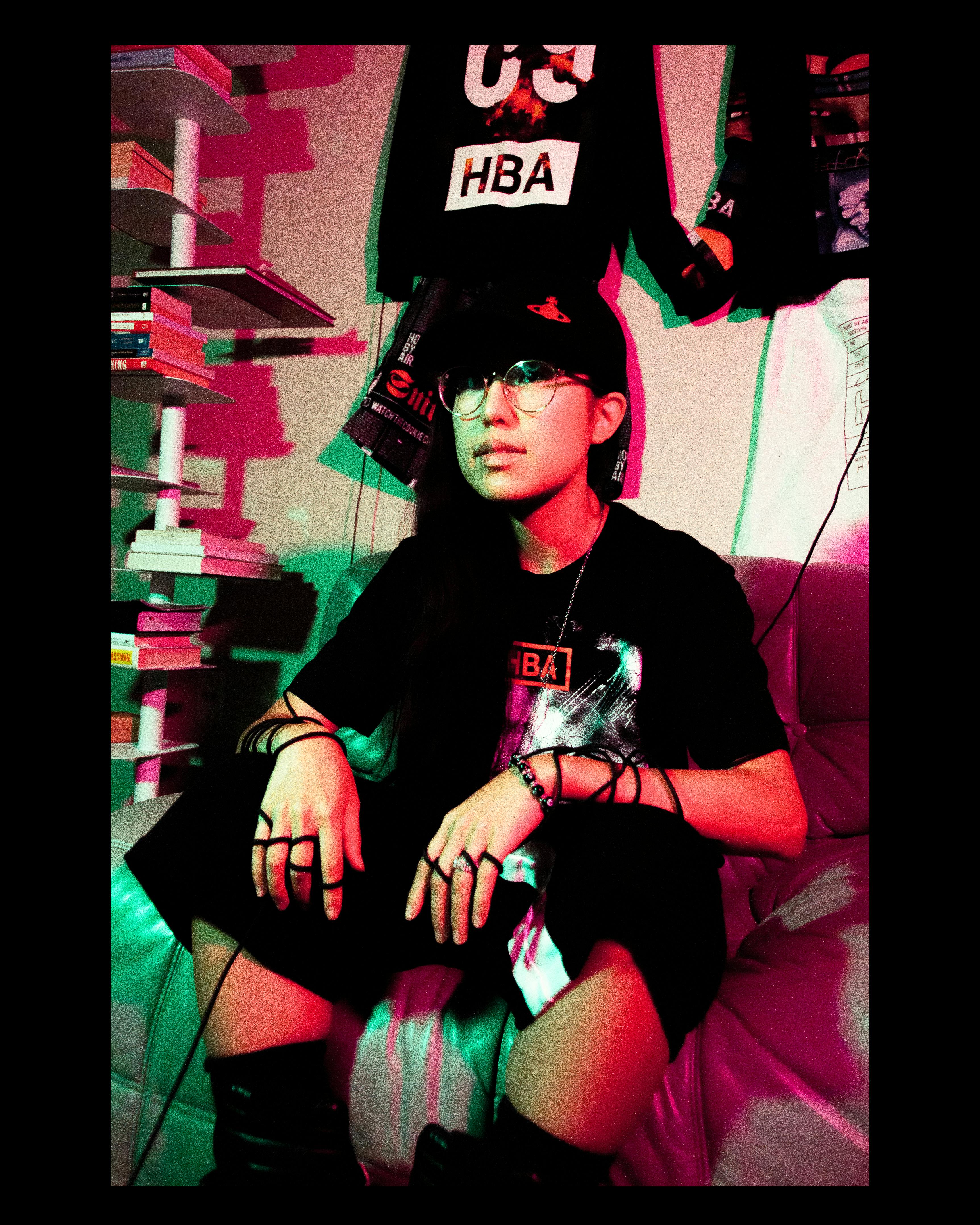 Recently you did the Boiler Room music festival with us and after that you went on tour with BKtherula, right? 
And I remember you got interviewed by Archie at Boiler Room Music Festival and he asked you a question about if you knew what you were going to play going into the night and you kind of answered like, "Oh, I kind of just went with the flow and was just feeding off the energy of the crowd." Is that usually the sort of mindset you go into performances or do you plan them out in advance?
That's the same at every set. I never even know the first song I'm going to play, I just really get up there and feel the energy and vibe off the room.
So you don't even have a genre in mind? Or do you have some sort of idea?
It depends on the event. Like when I opened for Pierre Bourne, I know what kind of music that crowd would like versus when I opened for Toro y Moi, it's a whole other vibe. 
Makes sense. So right now, Hu Dat primarily is a DJ, but it seems like you have bigger ambitions than just DJing. What's next for Hu Dat?
I'm mainly into artist management right now and consulting. Discovering artists early and helping them with their careers. My favorite part is setting up studio sessions for artists and producers and hearing the amazing songs being made. And then seeing those songs being performed live too, it's a great feeling.
When did you sort of know that artist development is something you're interested in?
One of the things I was known for in New York was playing underground music. I love playing underground artists or new up-n-coming artists and putting people on. And I would post when I DJed a song and tag the artist and they would get excited to see their song getting played at a crazy party. So we start building a genuine relationship through that, and then I start sending them beats or booking them shows and sessions etc.
Hu Dat is really for the people. Are there any new artists that you're listening to a lot recently? 
Yeah there are a lot. I like Muddy and Mercury. CLIP of course, Tia , Hook, Kear, Kae, Mowa, BbyAfricka, Sliccmic, Lisha G, Snow Strippers, Isabella Lovestory, Deto Black, Woo Da Savage.
Any new shows that you're about to do?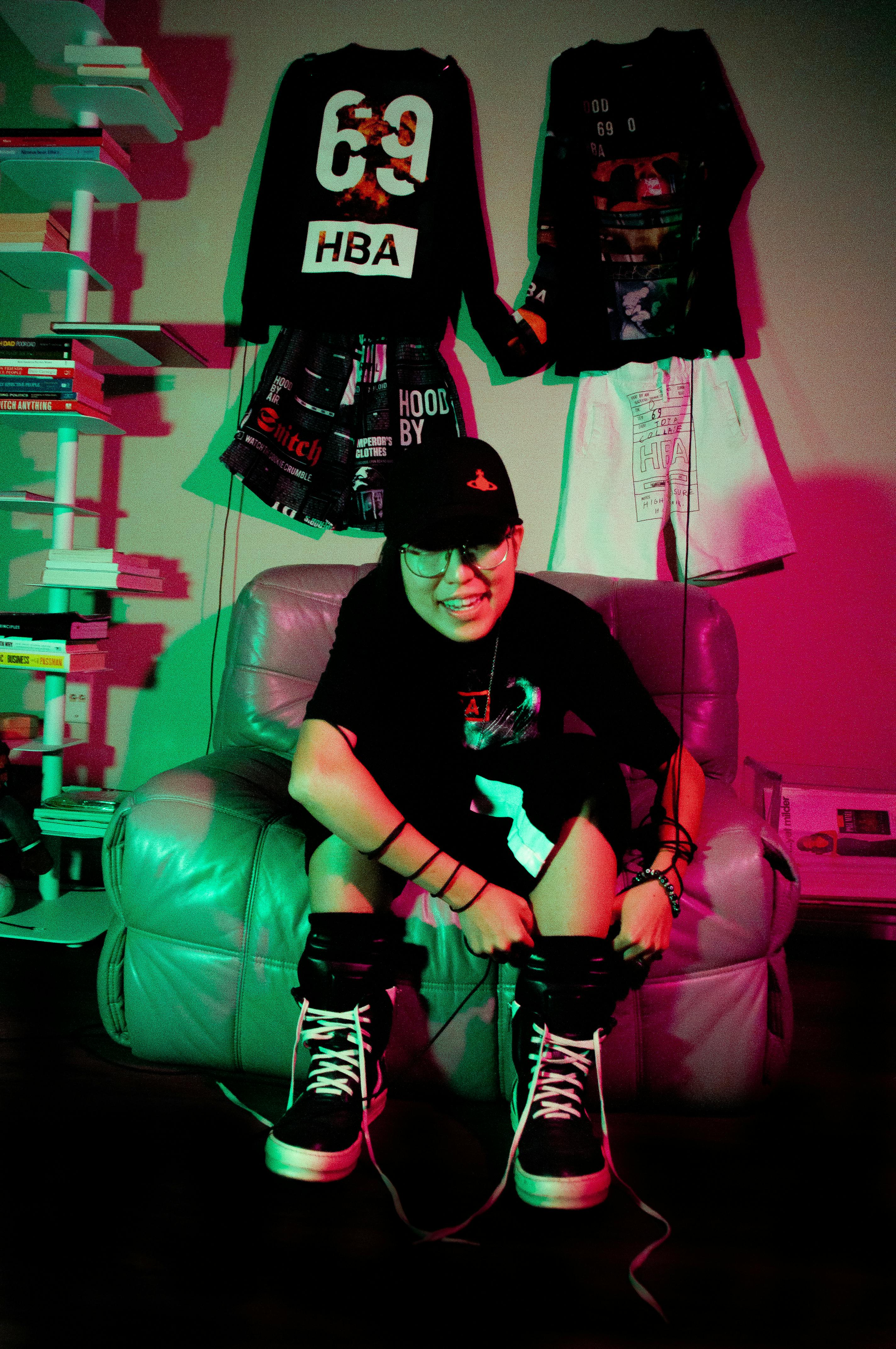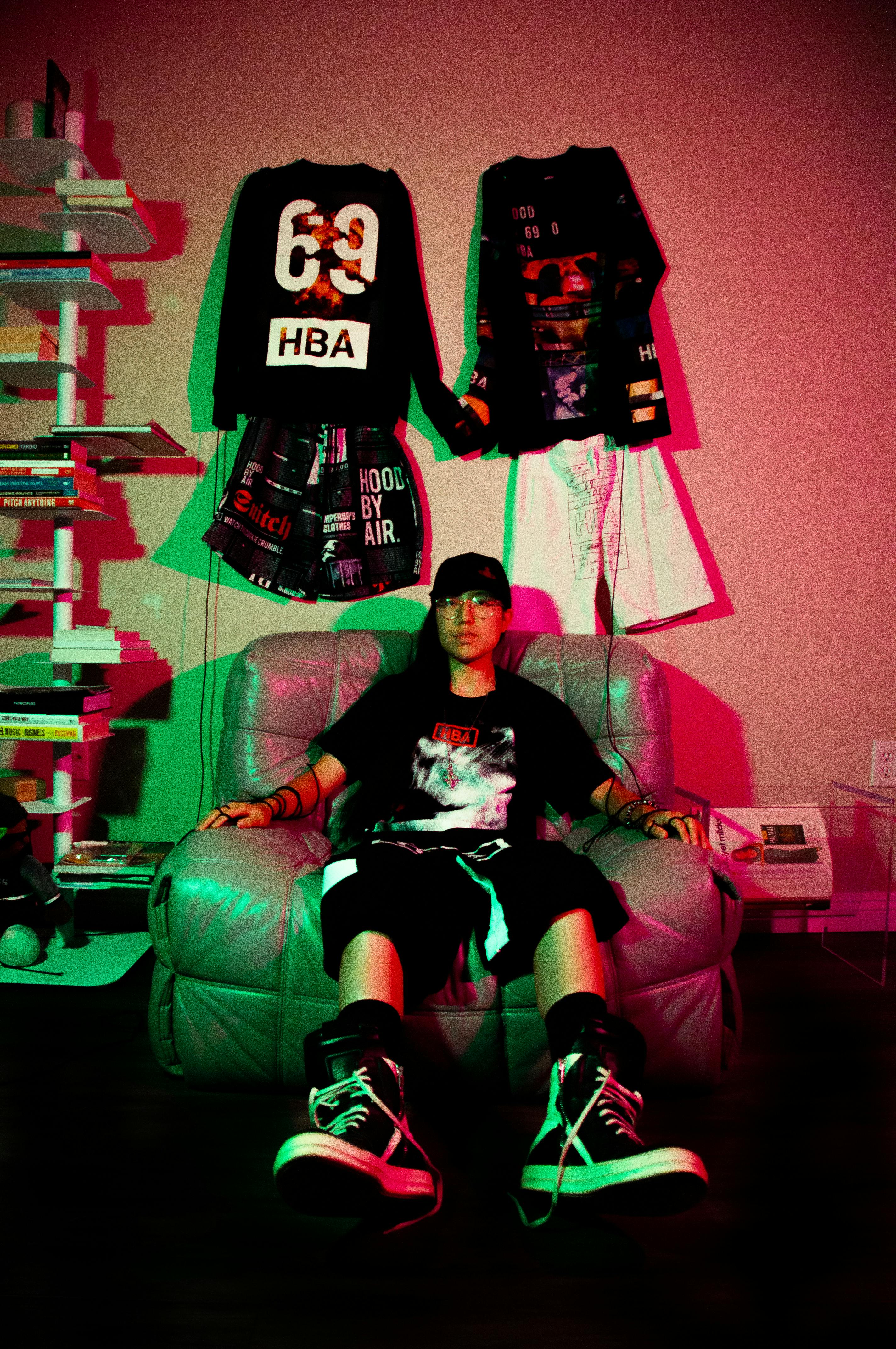 Okay fire. So we have to talk about your whole persona because everyone already expects Hu Dat to come to the show in Hood by Air (HBA). Also, your avi. What is that? Bob's burger? 
A lot of people say I'm a cartoon because of my brand and how I act. Some people compared me to Tina from Bob's Burger and I thought she's hilarious. My friend Reezy offered to make me a graphic and I told her to try to draw me as a Bob's Burger character.
And, I mean, nine times out of ten on a set you're going to be wearing HBA and probably that Supreme hat.
 I definitely get associated with Supreme. I use to wear that shit all the time lol and HBA and Y-3. I was a huge hypebeast and skater, I grew up being obsessed with Bape and Nike SBs and Supreme. I loved Soulja Boy and Pharrell's style and I would skate around listening to their music and copying their style.
Are these your favorite brands? 
I have a few, right now I love Y-3, Hood By Air, Mastermind, Vivienne Westwood, Mowalola.
Tell me more about why you like these brands.
For Y-3 I love the designer Yohji Yamamoto, he's amazing. The clothes are mostly black and white and I love the quality and the shapes. Hood by Air has definitely been my favorite for years, Shayne Oliver is great. Their designs are super bold, the branding is fire, it's luxurious but also streetwear. The runway shows were also outside the box and kind of made you uncomfortable, which I loved. Mastermind Japan does the black and white, skull aesthetic really well, and Vivienne Westwood mixes punk and high fashion perfectly. Mowalola is also one of the most exciting designer-artists right now.
HBA certainly had a huge imprint on fashion culture today. What do you want your legacy to be as an artist? 
I want to be known as someone who was selfless and gave a platform to talented artists and creatives. I want to change people's lives for the better and also empower more girls to be managers/A&Rs/producers/engineers/writers/DJs/directors etc.
That's what Half Moon is all about. How did you first get introduced to Half Moon and what does Half Moon mean to you?
When I think of Halfmoon I think of community. Halfmoon gives everyone an opportunity to DJ on their radio and gives creatives a home, especially people of color. I started off as a resident DJ and then became a part of the team as an ambassador bringing in new DJs to do sets. I also love that Halfmoon is always open to collaborating with creatives and supporting other events as well.
What is your favorite Half Moon memory?
My favorite Halfmoon memory is being a part of their Boiler Room event in NY! I freestyled my DJ set and the energy was just incredible, everyone was so hyped and supportive. I felt really blessed and happy to be surrounded by the Halfmoon fam and having that moment together with them.
Thanks for pulling up Kim.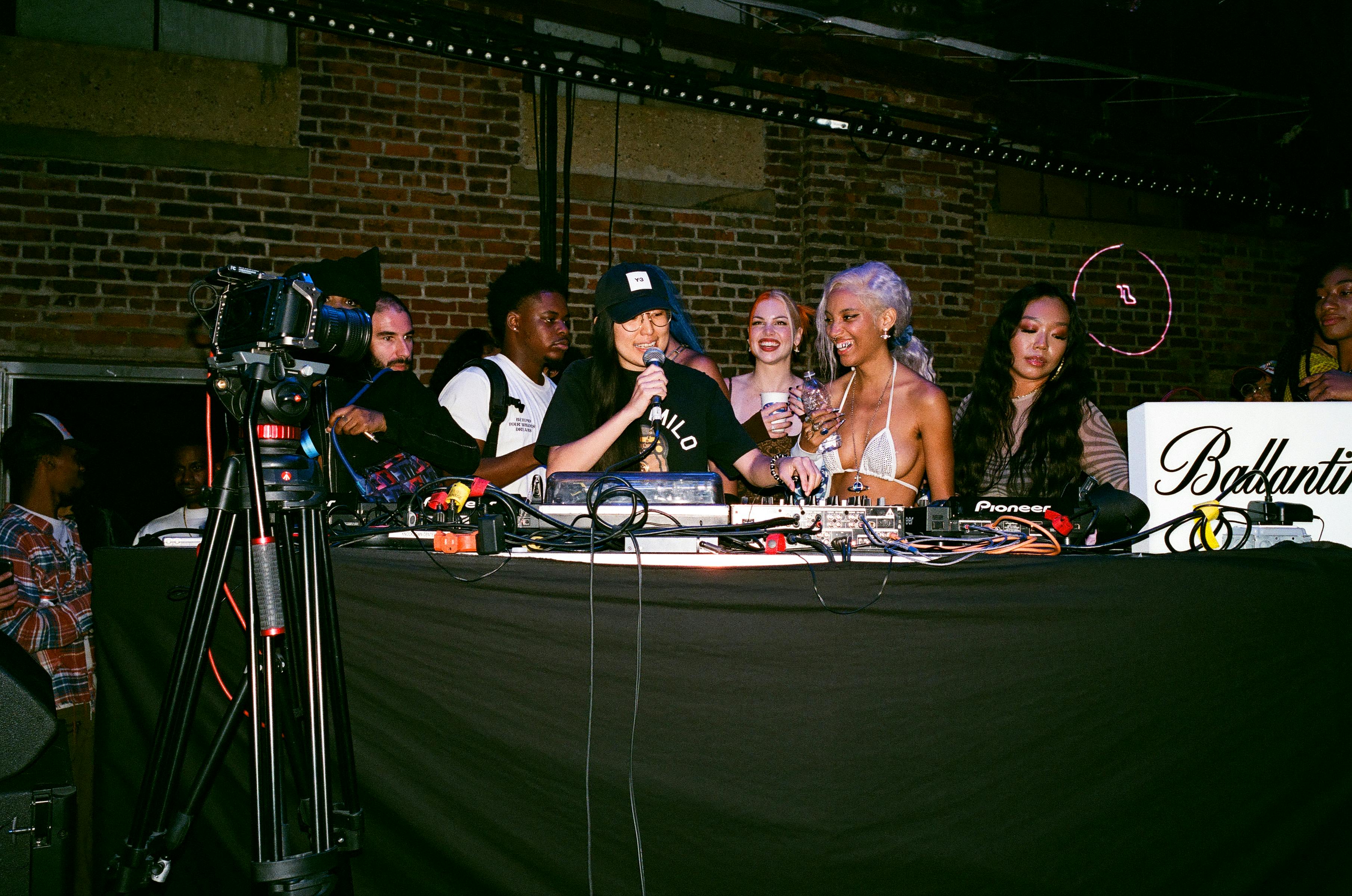 Hu Dat for Half Moon x Boiler Room NYC 2021