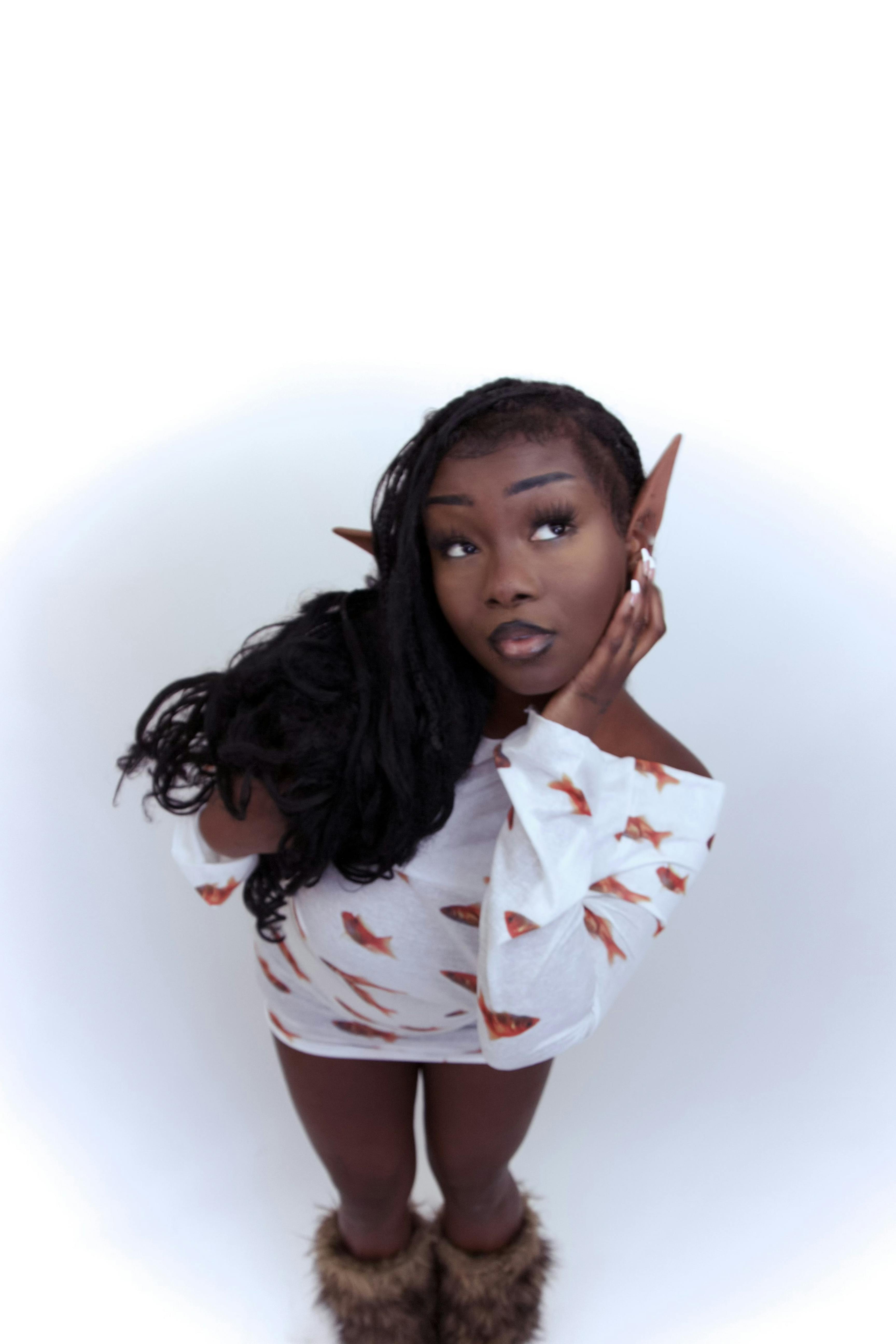 Artist Spotlight Interview ‣ Norah's World
Norah's World Makes Music Always
From AGT to NYC, the Florida-bred singer/songwriter recounts her lifelong journey with music.
While many of us have long given up on the careers we dreamed of during childhood– from marine biologists to President of the United States– West Palm Beach's Norah's World, has remained resolute in her pursuit of a career in music. I had the pleasure of making the acquaintance of this fairy-like lady following her set at the second edition of Pai Shö's "Golden Hour Shöcase." As she performed "hi i'm norah" from her most recent project Welcome to Norah's World (Go stream it wherever you get your music!!) it became clear that we, the audience, were witnessing the convergence of Norah's childhood dreams and present reality. She began by admitting that the song is one of the earliest she's written and this playful track really reflected that– it was fit with quirky ad-libs, silky vocals, and glimmers of youthful aspirations. As I watched her perform, it was as if Norah's World had harnessed the magic of her childhood dreams and infused it into her music, creating an enchanting and unforgettable experience for all of us fortunate enough to be in the audience. This, of course, sparked my interest in learning more about her and her artistry.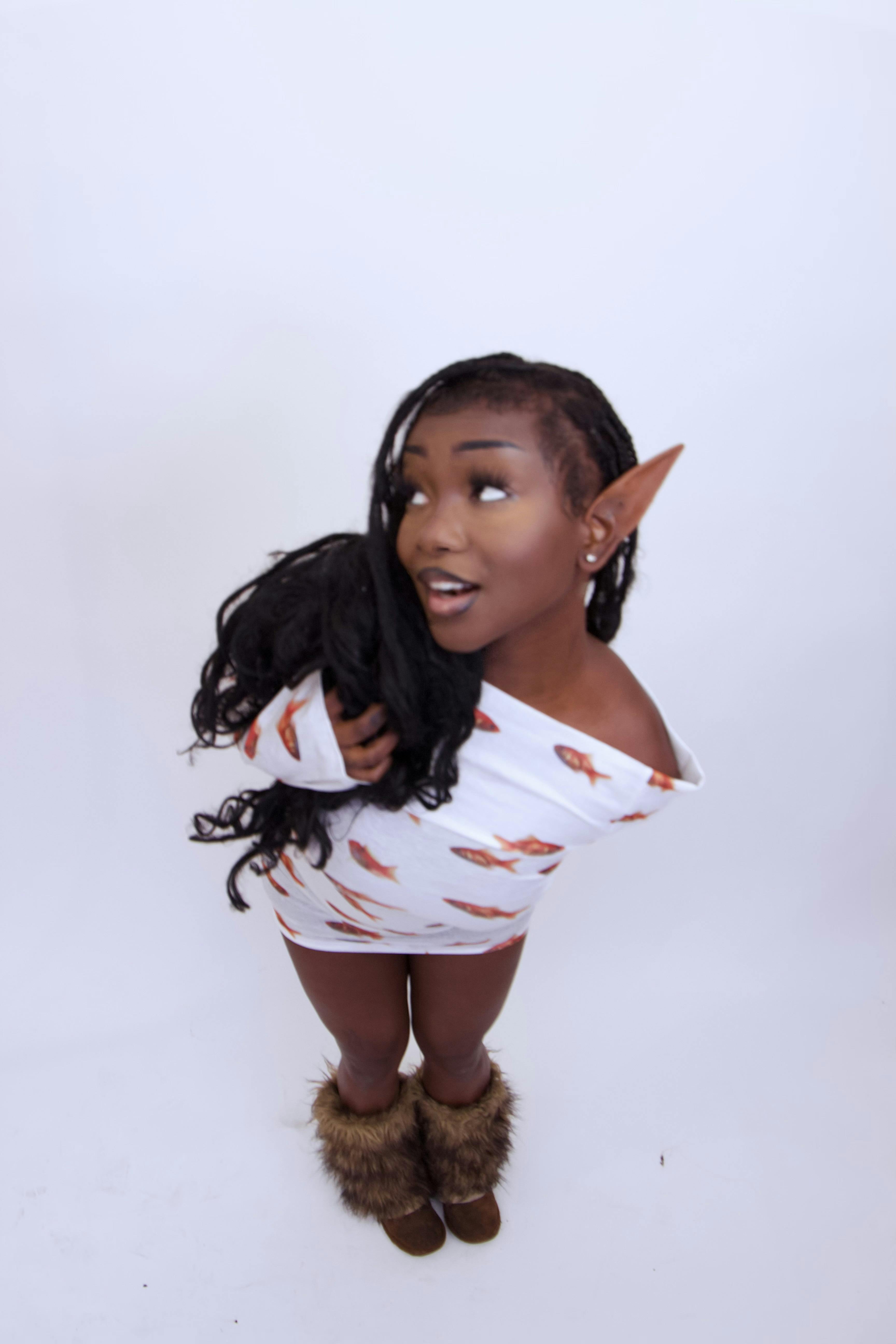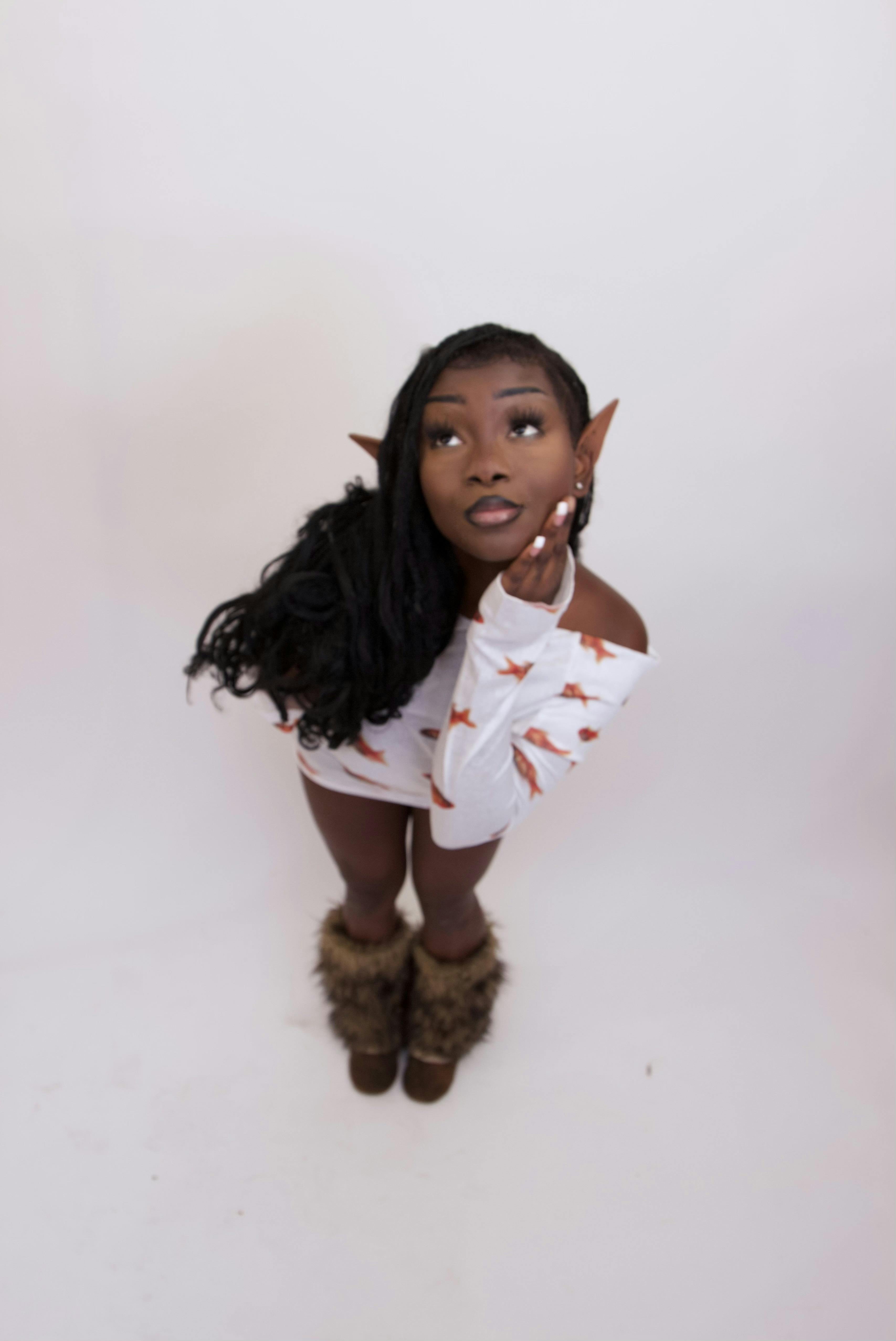 After spending time with Norah's World, I learned that, while she's always had an unwavering passion for music, a flame that has burned brightly throughout her life, she's the first to admit that she's still on a journey of discovery, continually evolving, and refining her musical prowess. With each note and lyric she crafts, she inches closer to unlocking the full extent of her artistic potential. One thing is for certain: the world has only glimpsed a fraction of her musical genius, and the best, undoubtedly, is yet to come.
In this interview with Norah's World, we talk about the role of music in Norah's life; how music has always been a consistent and important part of her life. She mentions her journey from starting to write music to her current career in music, including performing shows. Norah also shares her experiences of auditioning for America's Got Talent multiple times throughout her childhood and early adulthood, the motivation behind auditioning, and how it has shaped her as an artist. There's also Norah's musical journey in Florida and NYC where Norah talks about her experiences in the New York City music community, including her collaborations with fellow artists, the diversity of her sound, and her aspirations as an artist (her current focus on creating new music and performing live shows).
Continue reading to learn more about Norah's World's artistic evolution and lifelong pursuit of "making music always."
Your Instagram bio says: "I make music always." What does that mean to you?
Ciani B.
If there's anything that's been consistent in my life, it's my progression with the importance of music in my life and the things that I do. I just started writing and then eventually I moved here [NYC] trying to make an EP. Now I'm doing shows and stuff I didn't think I would do. So, yeah, music is a consistent relationship.
Norah's World
That checks out because, when we met up to film the video of you rating Brooklyn fashion trends (which can be found via Instagram Reels on @HalfMoonBk), you mentioned that you auditioned for America's Got Talent (AGT) every year throughout your childhood. Walk me through the motivation behind this and how you think this has shaped you and your art today.
Ciani B.
Actually, I'm gonna tell you about the very first audition I ever went to. When I was maybe eight or nine years old, my mom took me to this audition that she heard on the radio or something. At the audition, these people were giving us speeches, telling us how he was the manager of Brenda Song and how he could really help these kids. So, we all started auditioning and I sang good. I sang a Whitney Houston song or something like that.
Norah's World
Whitney Houston! Okay, at eight years old?
Ciani B.
[Laughs] I was a dramatic kid. When I was younger, I made all these videos of me doing covers of SWV songs and just copying songs of artists that I think sing good, like Whitney Houston or even Mariah Carey. Looking back at it, those videos sound terrible vocally [laughs.] I really don't think I could sing [at that moment], but in my head, I knew I could sing. It just wasn't fully cooked yet [laughs.] But I still got a callback for that first audition! I went back and they had me read out this commercial. Then they asked my mom for $6,000 and she said no. It was probably a scam [laughs]. But anyways, yeah, that was the first audition I think I ever did. 
Going back to your original question: when I was like 14, I started auditioning for America's Got Talent because my cousin did it one year. So I started going a lot, all the way from the age of 14 until I was like out of high school. I think I did the last one when I was like 19; I made my sister drive like 10 hours to Atlanta for us to do it.
Norah's World
What was the first time like?
Ciani B.
The first time, I remember me and my mom went and we just sat for like nine hours in this convention center in Miami or something. So, my mom– who is also a singer, by the way. She has an album and sings, like, gospel, Haitian music. I would go to the studio with her when I was a kid but I didn't really understand where I was and when I was 14 my mom had me sing this song in Creole with her on one of her albums. It's definitely on the internet somewhere. 
But yeah, my mom had to drive like 40 minutes to get all the way to the AGT auditions and we just sat in this convention center.
Norah's World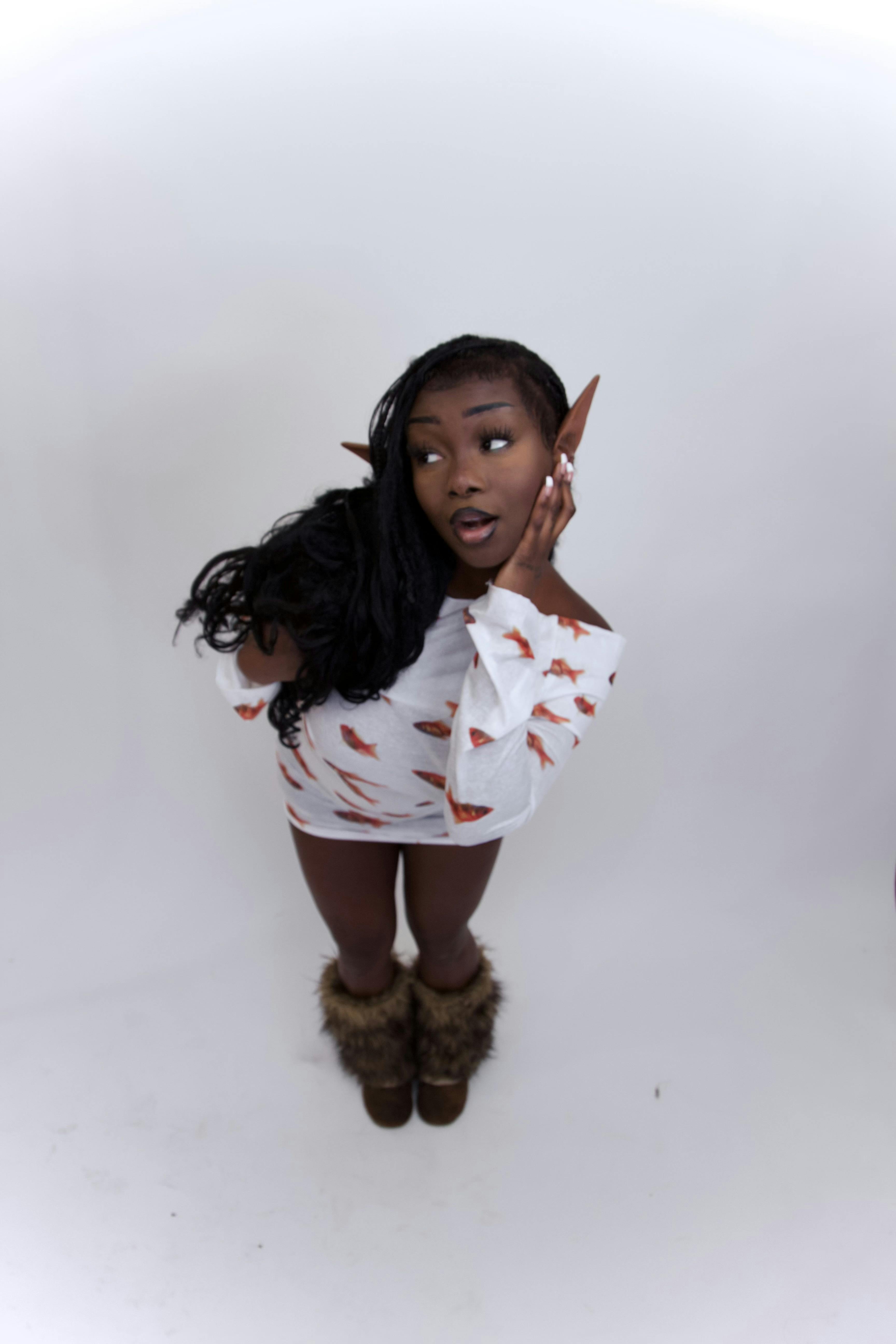 Ok. So, the auditions started when you were young. Today, you say that you "make music always;" when did that start?
Ciani B.
I guess the making music part was when I was like 19 because I discovered type beats on YouTube. Discovering type beats meant that I could write lyrics over a beat that didn't already have lyrics on it. So, I would say that's when I started making music because, before, I was just all about singing; I was in chorus reading sheet music and trying to expand my vocal control and stuff like that.
Norah's World
So you only classify it as making music if you write it?
Ciani B.
I don't think that's true but I feel like when I was singing, I didn't realize how much I love everything about making music. Not just the singing, but also how you can use it to express yourself and your aura. Also, I consider myself an artist so I make music most of the time with the purpose of like, okay, when should I drop this? What would I do if I wanted to drop this? What kind of video would this have? What kind of cover art would it be? It's so fun.
Every time my friends show me a good song that they made, like 3ee or Youngeltro, or any of my friends, I'll be like, "So when are you dropping this?" Like, I don't know. I feel like I make the art to put it out. I just made a few more songs that I'm really excited to put out and I feel like the fact that that has happened just definitely gives me more motivation to keep going.
Norah's World
So it sounds like you have a community of artists around you. Have you always gravitated towards the music community?
Ciani B.
I would say no, because, when I lived in Florida, my music time was when I would work with markü leone, an amazing producer and amazing artist who was one of the people to be like, "Do you want to make an EP? Okay! Every Monday you can come over from 12 to 8" and I'd be in the studio with him for eight hours. We'd make like three songs at a time. He would make the beat on the spot most of the time and I would write to each part.
So, yeah, when I was in Florida, I didn't really have much besides markü leone because, in Florida, people weren't really making the type of music that I make. That's another reason I moved out here too. I was like, if I'm gonna be making the music that I'm making and trying to do something with it, I definitely need a change of audience.
In Florida, it was mostly like Ski Mask stuff and there were not many female artists and, if there were, they were like super R&B. It sucked because when I was working on my first mixtape, Girl Next Door, in Florida, I would go to this studio in Broward and I went there because they were like "Yeah we mix Kodak Black music" or whatever. 
I get there and I'm making all these [laughs] Pop ass, like silly ass songs and they didn't know what to do with it! They're like "Mix your vocals?? What the f*** are you talking about?!" [laughs] I went to that studio for most of, if not that whole mixtape– I didn't know any better because I was just like, wow a studio!
Norah's World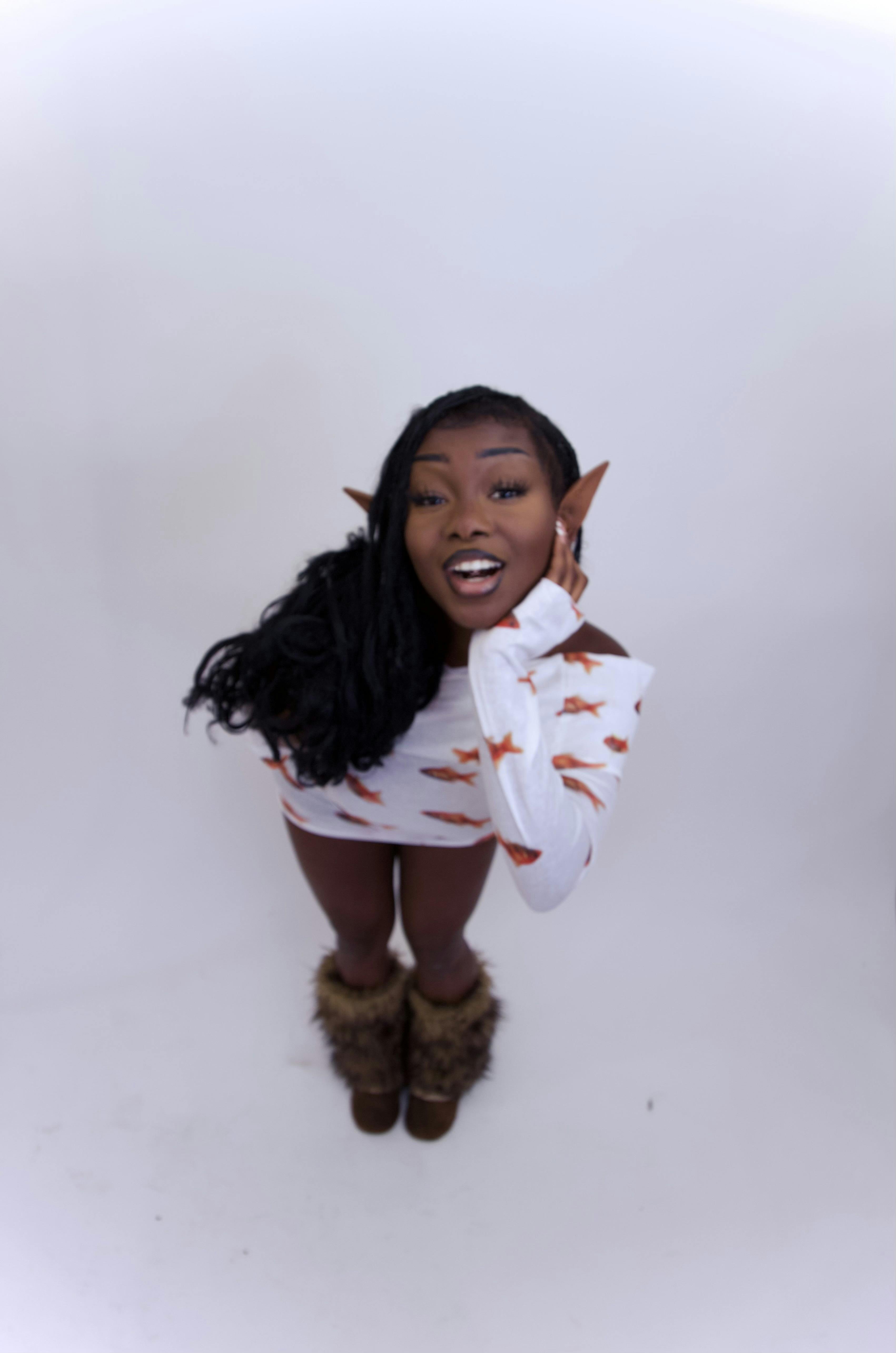 Speaking of, how would you describe your sound?
Ciani B.
These days I just be saying alternative R&B because I feel like that's very inclusive of everything that I like to incorporate.
Norah's World
Yeah, on your album Girl Next Door, every song sounded completely different. And I was just like, wow, this is such a diverse array of sounds.
Ciani B.
[Cringes] Well… that was literally the first music I ever made so I have a complicated, love-hate relationship with it. I really want to try and re-record all of that and get the beats reproduced because it had a lot of potential. As I said, every time I make music I'm like, "How am I going to put this out?" So that was just some of the first music that I sat down, wrote, and went to the studio to get mixed. I knew it could be better, but I just needed to be like, "I make music."
Norah's World
It seems like "I make music always" is an affirmation for you and that your pursuit is to be able to say, "I make music," right? You've been constantly seeking to make that true throughout your life, from your auditions in childhood to making the move to NYC.
Ciani B.
Oooh ok. Yeah, I like that.
Norah's World
It's getting deep [laughs.] Anyhow, I'm wondering how your music has been received in the NYC music community. Do you have any favorite people to work with? You mentioned a few of your friends already.
Ciani B.
In New York, I feel like my experience contrasts completely with my time in Florida because I definitely came here with a lot of intentions. I definitely was like, "Okay, I'm moving here and I want to focus on music and meet more people that make music." Now, I feel like I'm meeting people who are involved in music in many aspects– they may play shows, be in a band, write, or produce and engineer. And I met a lot of the people that I make music with now immediately when I got here, my favorite of whom include 3ee of course, and–
Norah's World
Y'all have a song out right now!
Ciani B.
 Yeah! We have a song out now called "URSNMINE." That's probably one of my bestest works! It's doing well.
Norah's World
You said it was on the radio, right?
Ciani B.
It's on BBC Radio. And it's on a radio station in Atlanta
Norah's World
Is that your preference, to make music with your friends?
Ciani B.
I feel like lately, it's just been happening naturally that way. I've definitely been trying to work on the few songs that I want to drop soon. In the meantime, I've been making a lot of songs with my friends but it happens by accident [laughs]. It's not like I went to the studio and said, "Hey can I come at 12 and make this song?" But then my friends are like, let's drop this! And then it just looks like I'm making a lot of songs with everybody. But it's just happening naturally. And it's great because they end up putting it out!
On my own, I've been focusing on doing more shows to get more exposure, finishing singles, and doing art and videos for them so that it can be really cute and also just more content on TikTok and Reels. I'm trying to just begin a journey of consistency with those things.
Norah's World
You said earlier that the songs that you're working on right now are different than the ones you have already put out. How so?
Ciani B.
Cause  this is modern, this is like the newest shit I've made [laughs.] I've been working with different producers and I'm writing a lot better, I think. With the beats and hooks that are being used, I feel like the music that I'm making now is definitely more like what I would want to be as an artist than what I've made in the past. But, I still do love everything I've made in the past.
Norah's World
What are some words that come to mind when you're thinking of your ultimate vision for yourself as an artist?
Ciani B.
Creepy… [laughs] OK not creepy, I'm just kidding. But, just like an interesting beat selection and more harmonies. I've been listening to a lot of old '90s R&B and they liked to layer high middle low and I do that sometimes but now I'm just doing it more.
Norah's World