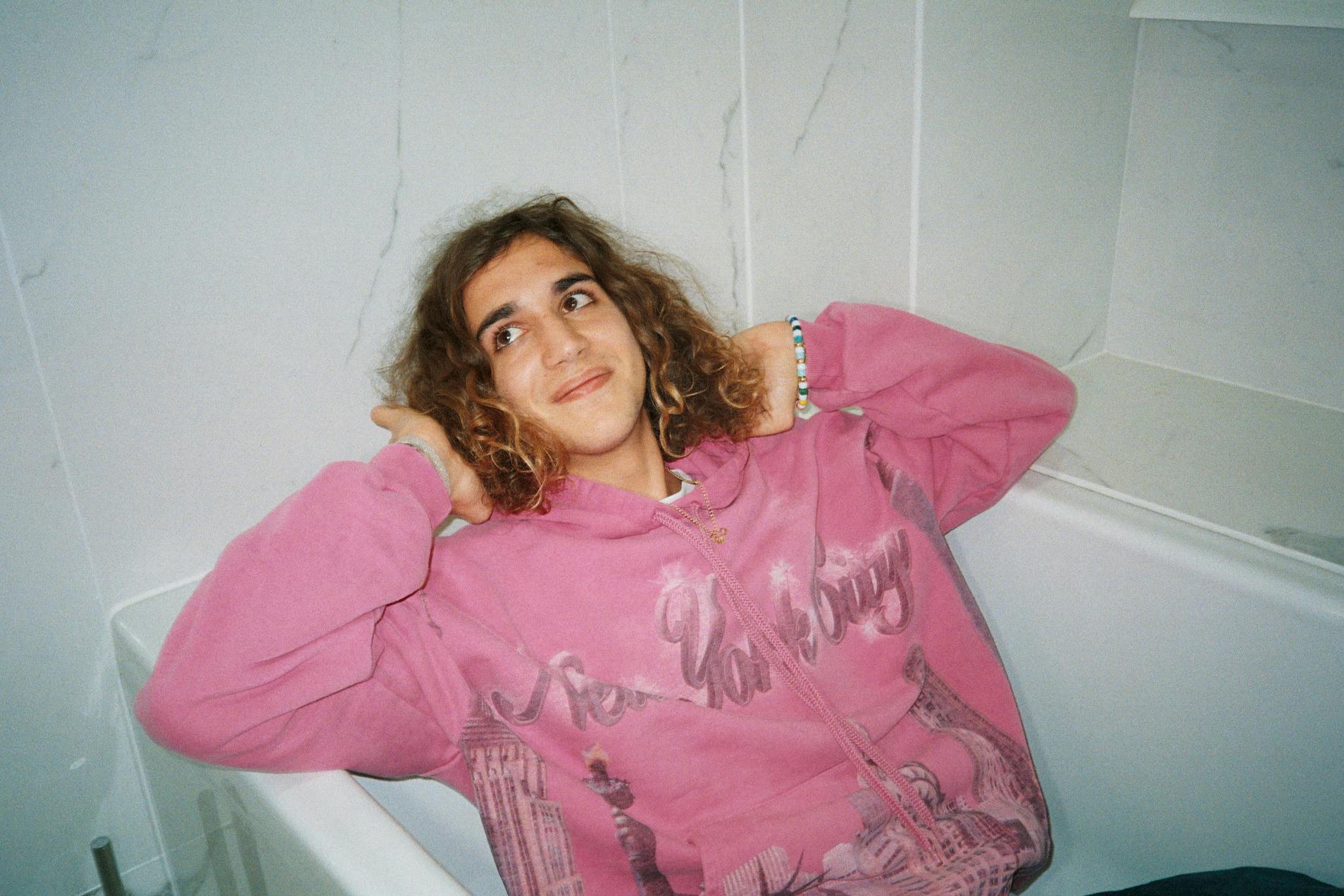 Feature ‣ Interview
La Vie en Rose, through Godie's eyes
A conversation about upbringing, ambitions, and international collaboration with the Prince Charming of Paris

With a child-like smile and a shy comforting presence, Diego, or Godie, has cast a spell over the Parisian music scene, impressively, and quickly, growing a loyal fan base from a fairly small catalog of dreamy melodic tracks. If you haven't heard of Godie yet, you soon will. As his buzz grows, his skills, in turn, develop, from delivering clever verses to singing sweet melodies. Born in New York, and raised in Paris, the young aspiring artist draws from a variety of influences and doesn't stray away from experimenting with his sound. Often collaborating with French- speaking artists and producers, resulting in a mixture of cultures and languages, Godie is the perfect bridge between the New York and Paris rap scenes. As he prepares for the release of his second album and enjoys the success of several singles released since his debut EP, "A Flying Dream", (most notably "Undercover", a catchy guitar-based ballad with an impressive music video to accompany its release) Diego and I sat down in his Parisian apartment overlooking the Champs de Mars for his first official interview, discussing his roots, his trajectory, and his aspirations, over a couple of glasses of red wine.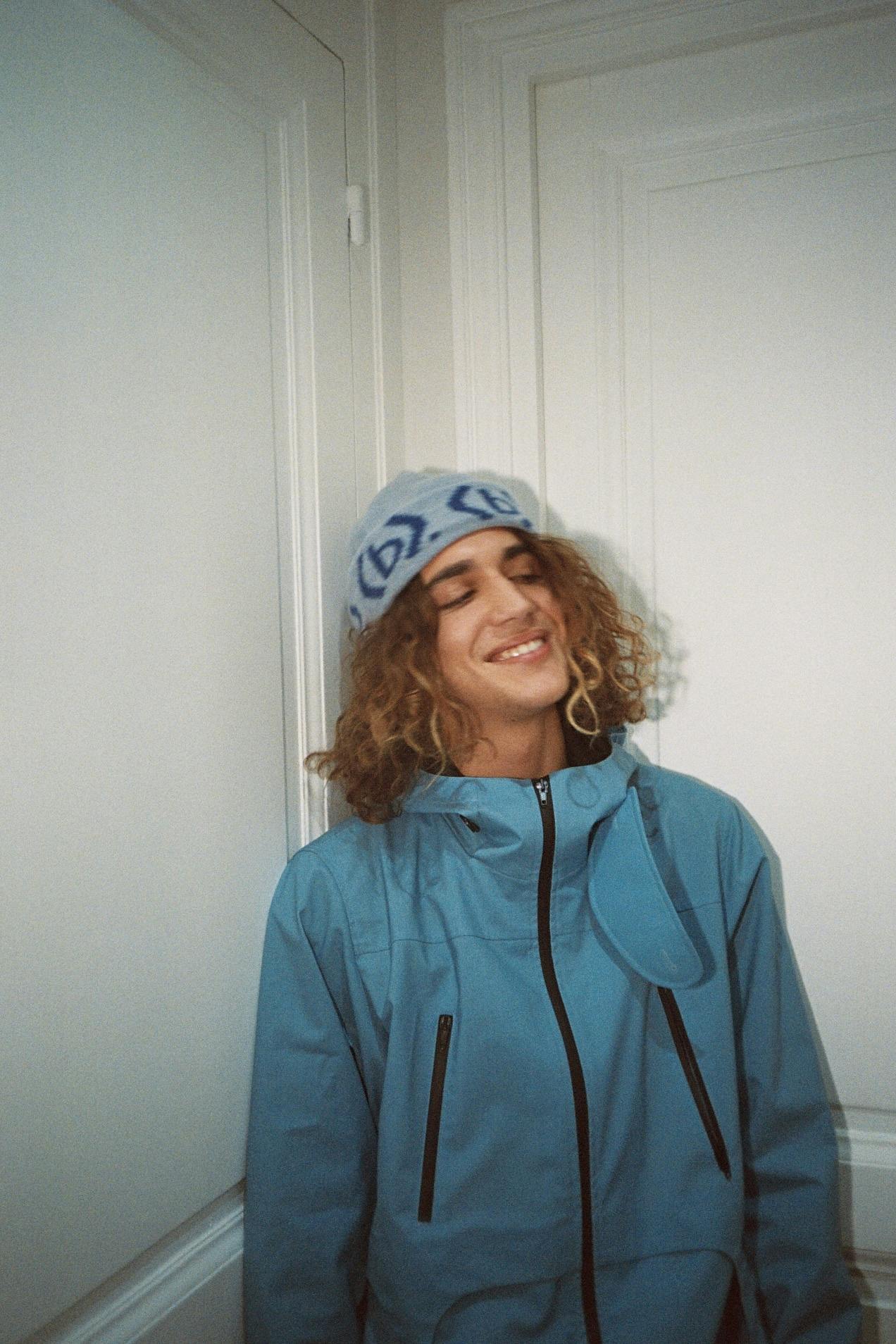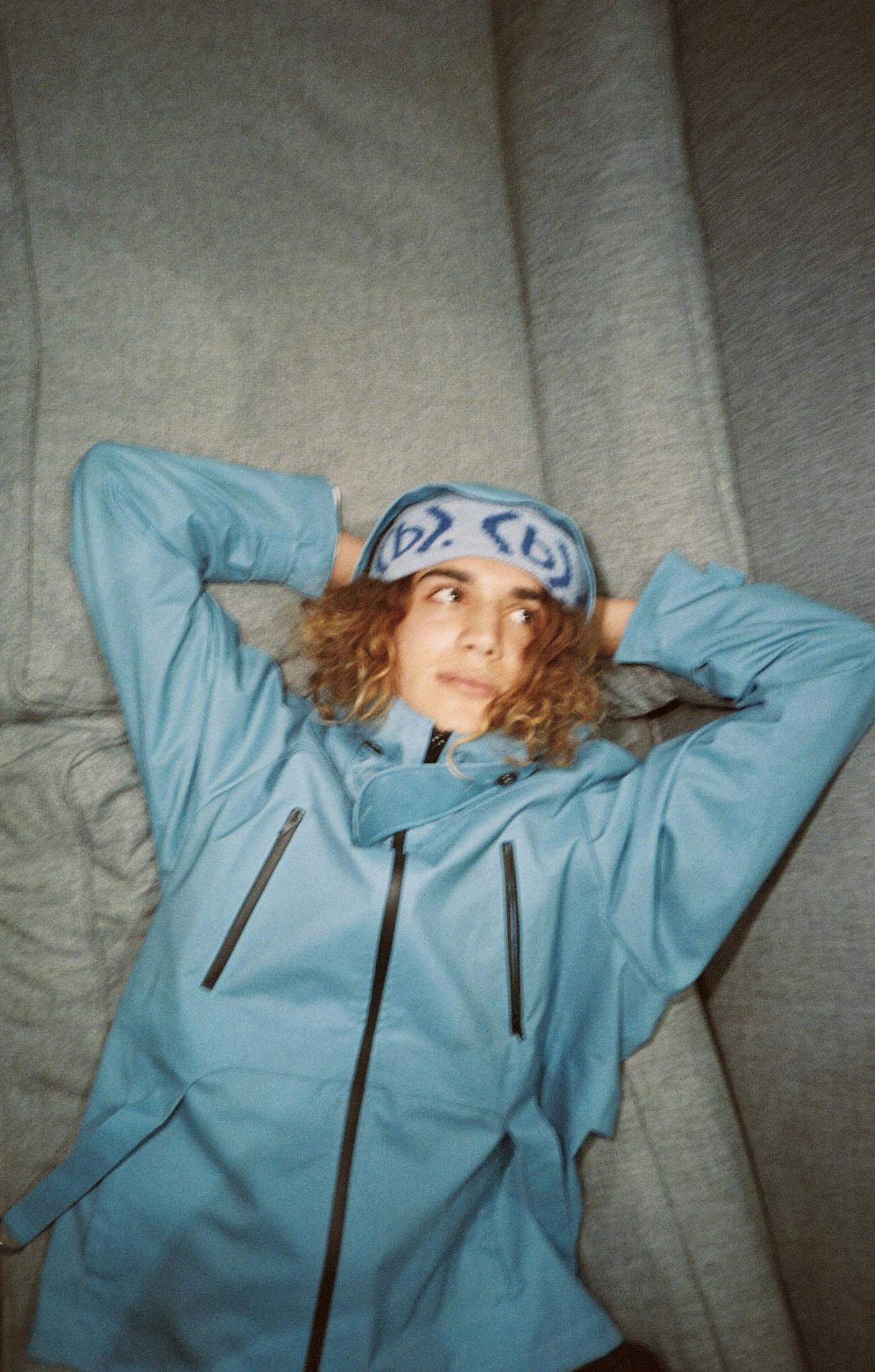 Diego, your first ever interview. Thank you for agreeing to do this, let's start simple, as elusive and mysterious as you are. Can you tell me first where do you consider yourself from? I know you're an international kid.
Half Moon
Yea it's a tough question. I feel like, I feel so American. But the truth is all my blood Is French. I was only born in New York, and then moved over to Paris when I was four. But I was always in the American school system, all of my friends were – not necessarily American – but like up until a few years ago they were all English speaking.
Godie
That's interesting because it sounds like it's all English but as you said you are full-blooded French.
Half Moon
Again, up until a few years ago it was all English until I started to get into art and music, and began really diving into it. I also started making friends that weren't from my school, like all of my friends and all of the culture around me was still super American at that time. Like when I was 12 I would say I really started to, you know, have new friends that only spoke French, and that had never been to the States.
Godie
You were quite young but is there anything about New York that you think stuck with you from being born there and spending a few early years there?
Half Moon
I think what I remember most are my trips there afterwards, my pops still had his house in the West Village up until a few years ago, so I would go back and visit the States every year. That's where I have most of my memories of the city, and where I began to see New York as this place of endless possibility, there's something on every street corner, and people are more open-minded in a way.
Godie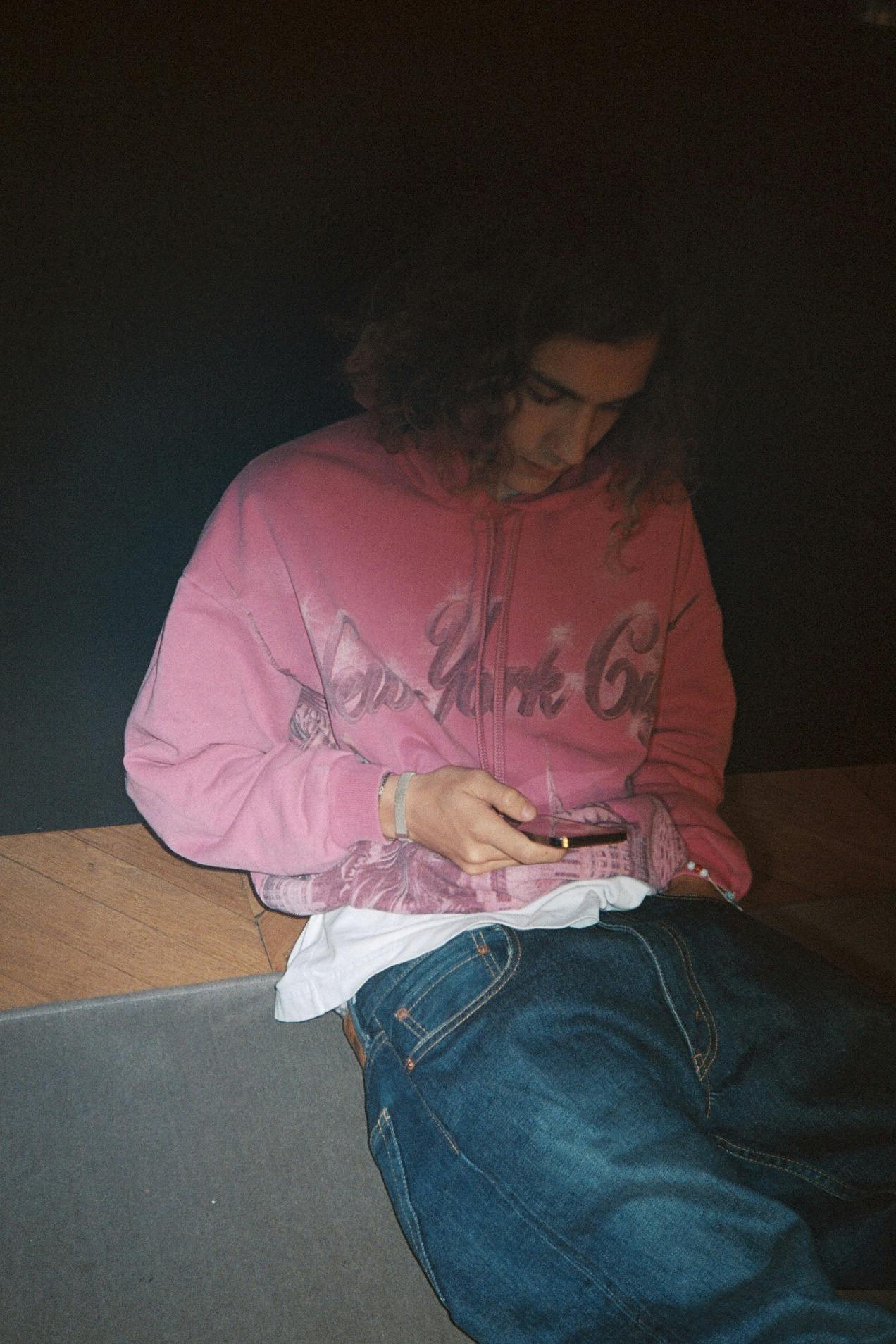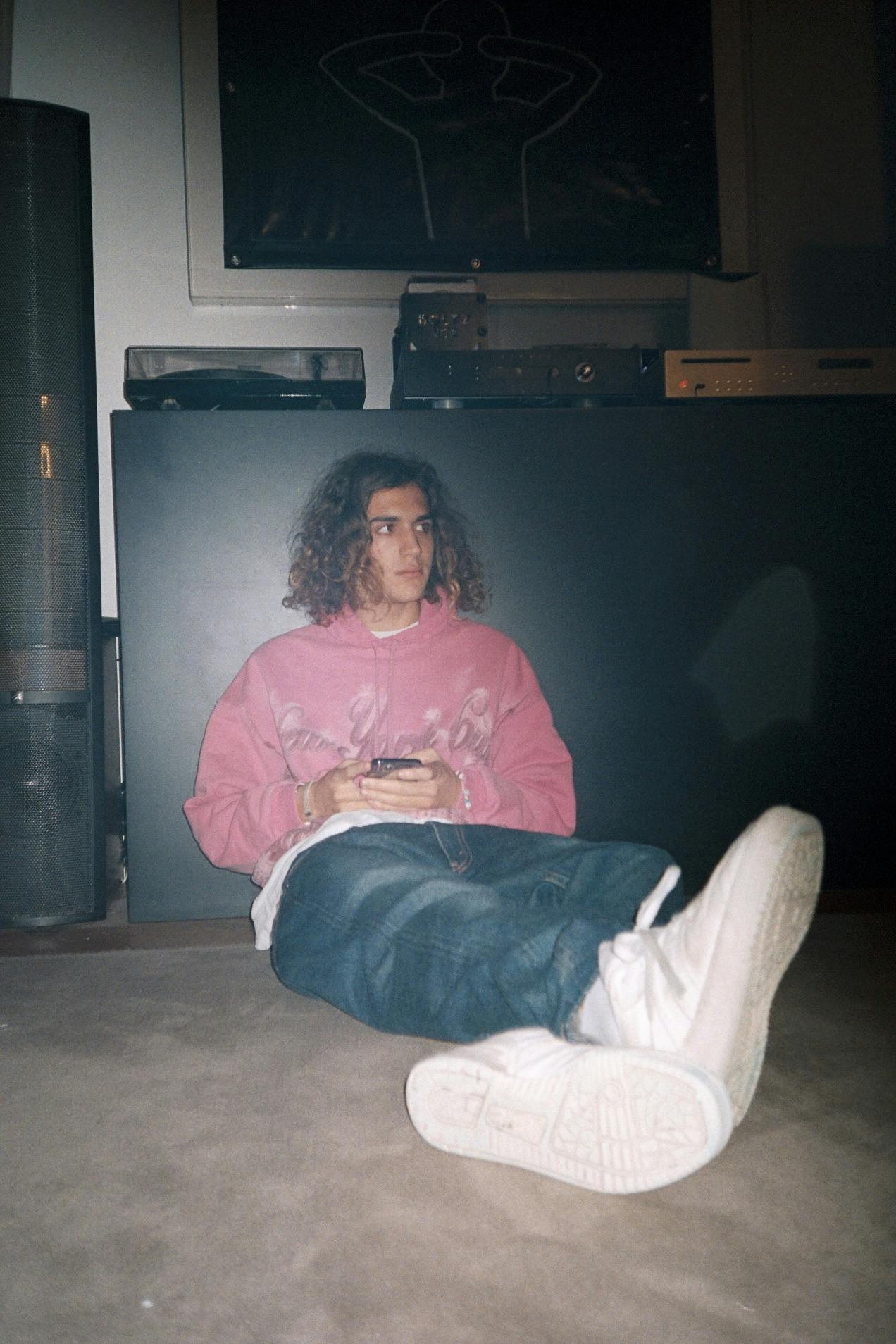 People like to say Paris and New York are twin cities but it's true, New Yorkers are definitely a bit more open-minded. So you left the states at 4, and you've been living in Paris ever since. So when did the idea of making music enter your mind?
Half Moon
I think I was about nine, that's when I wrote my first song, well my first rap. It didn't have a name or anything, nothing of mine ever had a title until I started actually recording. I wrote to beats I found on Youtube, like Mobbdeep freestyle beats and shit like that. I remember I first titled a song when I was in the studio and an engineer asked me to name the track.
Godie
I hate to ask such a rudimentary question but what would you classify your music as? I don't want to put a label on you but if you had to describe it, how would you?
Half Moon
Thing is I would want to say RnB but it's also really influenced by rap. I mean honestly fuck a genre I'm just trying to make whatever comes to me in that specific studio session.
Godie
I would assume your writing process and creative process is different than it was when you were younger…is that fair?
Half Moon
It's actually shockingly similar.
Godie
Really? So what's your process when you set out to write a song?
Half Moon
There's two different things that can happen. I'm either creating a song along with the beat totally from scratch in the studio and therefore my writing process and beat-making process become one. Otherwise, I'll have a beat sent to me from producers I work with, and then I'll just listen to the beat a few times, freestyle whatever comes to mind. I don't do much talk lines, I don't mumble or anything. I just kind of spitball phrases and simultaneously write down what I like and then rework that. I used to write a song in a day, now I'll start one, then another, and another, then I'll finish them throughout the week. In that way, my songs are kind of inspired by one another.
Godie
I used to write a song in a day, now I'll start one, then another, and another, then I'll finish them throughout the week. In that way, my songs are kind of inspired by one another.
Godie
Let's talk about your first and only project to date, "A Flying Dream", tell me about that, how long did it take you to complete?
Half Moon
Well I started working on it in 9th grade but I was super distracted by school, doing 9th grade shit whatever… So I'd say from the first to the last song we made It was maybe 2 years. But there were chunks of time where I wouldn't go to the studio for weeks, and just had other things to focus on, so it definitely took some time.
Godie
Listening to your EP I do think there's a child like sense to it, not in an immature way, but in a positive happy go lucky feel to it. Is that something you wanted to get across? Because of a lot of artists these days are touching on a lot of deeper subjects, mental health, etc. which is super valid but it seemed like you wanted to bring more of an upbeat vibe.
Half Moon
Yea I don't think I could ever make a depressing song, I mean I have yet to feel depressed but even if I were I feel like that's not what I want to show with my music.
Godie
It seems like you're trying to uplift. Who are some artists you're currently inspired by?
Half Moon
The artist I listed to the most this year is Bakar. He's an artist that I respect incredibly for staying so authentic, never making super commercial music, he's very recognizable. Another artist I respect a lot is Dominic Fike. I went to one of his shows and Bakar opened for him, so the first song I heard from him was live and it was the best introduction to him I could've had.
Godie
Are you more inspired by their style of music or their commitment to authenticity? Because you seem to stray away from "commercial" rap, and I find it ironic because one of your first songs is called "Balenciaga" after all.
Half Moon
Yea I've definitely come full circle since "Balenciaga", if one day I'm trying to be conventional and commercial in that sense then I'll stand by it and own it but right now I just want to find me.
Godie
So you're not looking to make one song that goes viral on TikTok and blows up for example?
Half Moon
Absolutely not. Honestly if I could hope for any success, it would be gradual as fuck. Small performances you know. I want to gain a really loyal fan base. Other influences though, that I want to mention, Lauryn Hill, Frank Ocean… for Lauryn Hill, what I love about her music the most is her writing. For Frank Ocean, I love the simplicity, he can say so little and so much at the same time, and I hope I can do that as well.
Godie
So what's next for you? What should your fans be waiting for?
Half Moon
Ephemeral, coming soon, 7 song EP, some songs are recorded, some to be recorded, all done here in Paris, and maybe a single drop beforehand.
Godie
Thinking internationally here, obviously the U. K's drill scene and its connection to New York has been well established, so I mean how do you envision getting American listeners to listen to Parisian music. I mean you do rap and sing in English, but one of my favorite songs of yours is an unreleased collaboration between you and French rapper, Rozzy, so it's half English, half French.
Half Moon
I mean listen, if ever I do get success in the U.S, I'll make songs with French artists and show love to Paris of course. I don't know if people will click with it, two years ago I would've said turn French music off, but now I really enjoy it. Honestly, I think people really need to have an open minded approach, especially when listening to lyrics they can't understand. I would love to do not only French collabs, but with artists from all around the world. I did a song with a Japanese artist in Tokyo and that was some insane robotic techno rap shit, it was amazing.
Godie
Are there any rappers in New York right now that you'd want to work with? Or U-S based in general.
Half Moon
Baby Sosa, I fuck with her.
Godie
Good choice, so final question. Do you consider yourself an American or French artist?
Half Moon
Um I think it sounds nicer to say French, I'm technically both. When I'm in the U.S I'll say French, when I'm in France I'll say the U.S.
Godie
Despite his name, Godie's up-beat lullabies are seducing the Parisian music scene. Taking the city of lights by storm with his melodic up-beat tracks, Godie is one to watch as he continues to mature, and prepares to move to New York City later this year.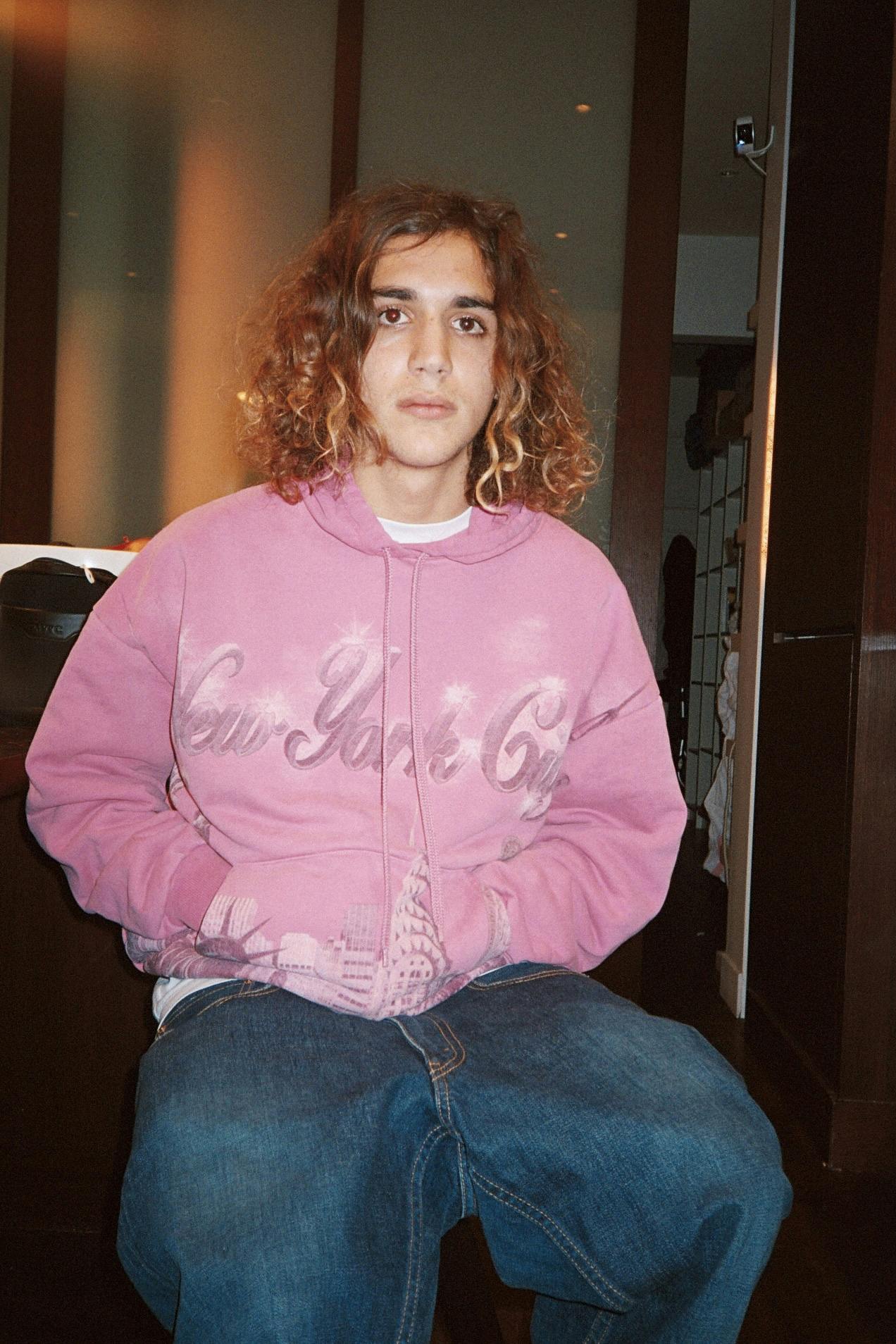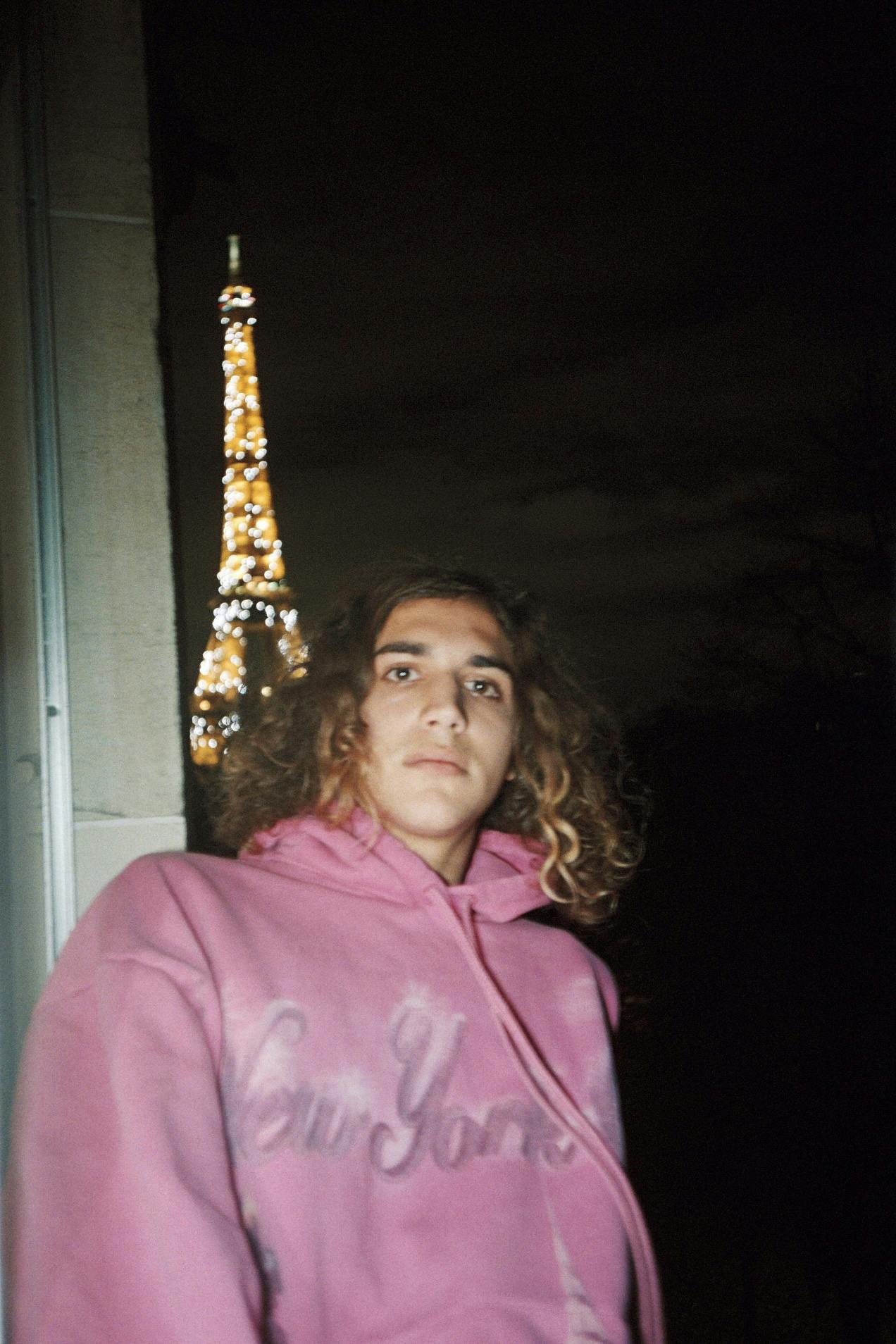 In order to keep up with Godie's upcoming releases, be sure to follow him on IG at @itsmegodie, and check out his debut EP "A Flying Dream", available on all platforms, all photos by Matteo Voisin.